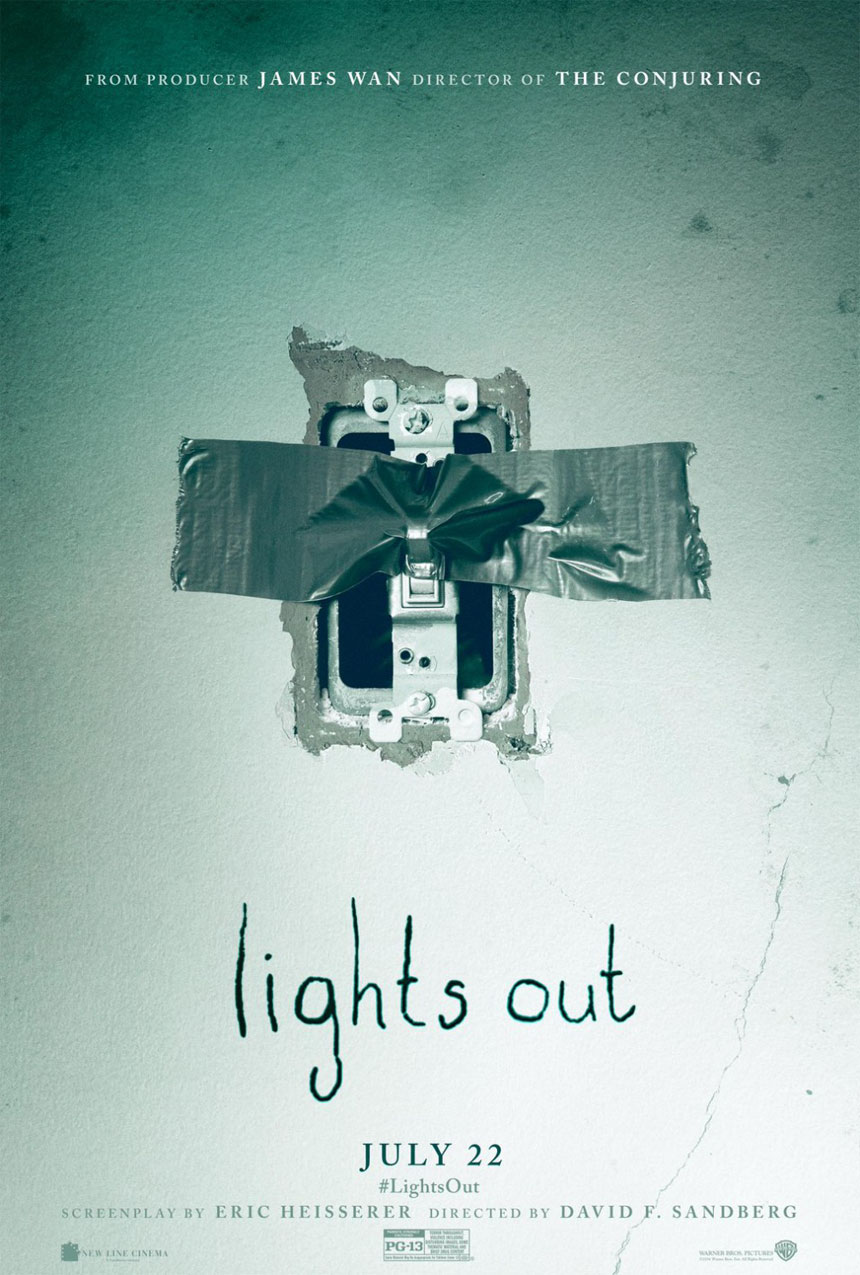 I saw Lights Out with some of my friends thinking it would be quite scary, and I mentally prepared myself for the worst. But, after the movie, I was quite surprised on how it was a joke to call Lights Out a 'horror movie.'
Lights Out is based on David Sandberg's original short story film from 2013. The story of the movie was quite like a thriller novel. Which leads me to say that I think Lights Out would have been even better, if there was a novel along with it! The film contained many moments where the characters just screams. If this where a novel, the author could show what the character was actually felt on the inside. I think that if there was a book to go along with the movie, that would be even better.
Now, to give my movie review. As I said before, I think it would be a joke to call Lights Out a horror movie, because to me, there wasn't anything scary! After watching the movie, I happened to catch the trailer again on T.V. and realized a big fact: that all the scary scenes shown in the trailer are all that was in the movie! Another big point: to advertise their movie, if you notice the trailer close enough, the studio suggests that you shouldn't sit with anyone who would judge you. This makes you think, "Wow! I need to go with my friends because it is so scary!" In my opinion, that is a very clever advertising scheme applied.
Overall, if the movie were a little scarier and a thrilling book to go along with it, that would have made the Lights Out experience a little more scarier to me.

-Satej B.