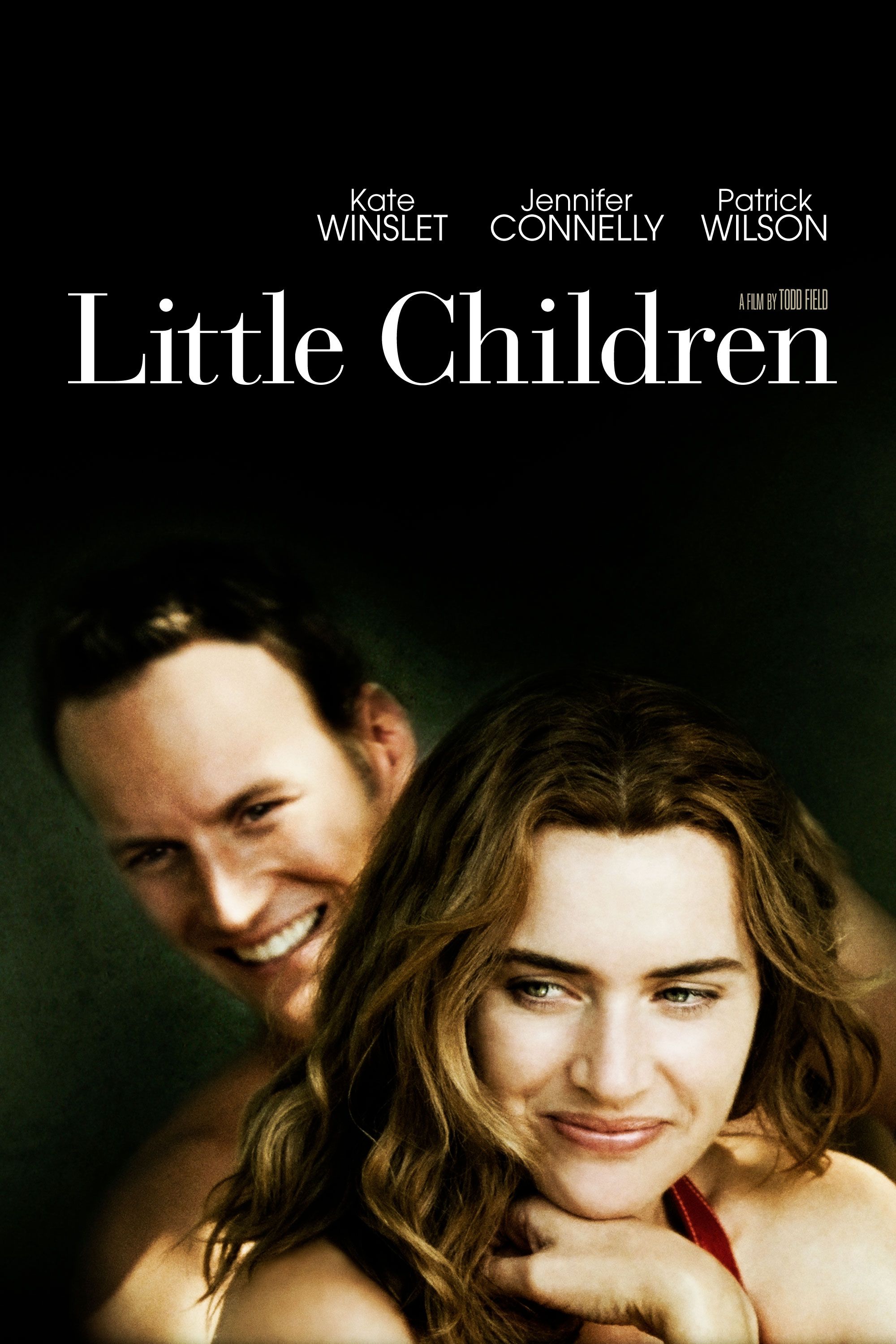 "Little Children" is a romantic film produced by New Line Films. Directed by Todd Field and starring Kate Winslet and Patrick Wilson, it was released in the US on November 3, 2006. The story takes place in a small wealthy community in a small town in Massachusetts. The camera starts with the chatter of four young mothers sitting together. Compared with the other three women, who are all croaking and chattering, Sarah Pierce appears to be much more quiet. She looks at her daughter and seems to be lost in deep thought. Then came a dashing young father, Brad Adamson, famous among young mothers.
Sarah bet with three other female friends that she can get Brad's phone number, and then Sarah not only gets Brad's phone number, but also forcefully kisses him. It was this kiss that brought two unrelated people together so quickly and so closely. Gradually, Sarah and Brad's dissatisfaction with their shallow lives begins to surface. Once a graduate student majoring in English and American literature and an activist for gender equality at her university, Sarah now sadly finds herself a worthless housewife. When she found her husband Robert was addicted to internet porn, she felt more gloomy and hopeless.
Brad was a policeman but also feels depressed because of his wife Kathy. Kathy forced Brad to continue his education, but instead of spending his evenings in the library, he spent playing soccer with his former cop buddy Larry. So, they found an excuse to meet again and again, in the hot summer, after they and their children spent countless peaceful afternoons together, finally surrendered to desire. On the other hand, the town's apparent calmness has been shaken by the emergence of Ronnie James McGoway, a former child molestation prisoner. All the mothers in the community are up against each other, and the real conflict erupts when Sarah and Brad innocently invite Robert and Kathy to have a family dinner.
At the dinner table, Sarah slips up and Kathy confirms what she has long suspected about her husband's infidelity. Chaos has officially descended on the small, already sweltering town. "Little Children" is not so much a complex love-hate drama between two couples in a languid marriage as a concrete insight into the lives of ordinary people. Director Todd Field keeps a cool, compassionate eye on the crowd as it spins out of control through heart-stopping choices. And the visual enjoyment presented by the picture and the moving mirror is so beautiful in the tragic style that it makes people confused and moved.
The film does a good job of capturing the essence of the original, blending satire with a sensitive and slightly neurotic portrayal of love. The film is animated by the group performances of its four main characters, Kate Winslet, Jackie Earle Haley, Patrick Wilson and Jennifer Connelly. The plot of the film is more appealing than the narration, and it deeply expresses the struggle and search, insecurity and anxiety of the middle class in the face of the ideal and reality. "Little Children" is an interesting film, even drawing on Hitchcock's thriller elements. The actors in this film make this film funny, sexy and sad.