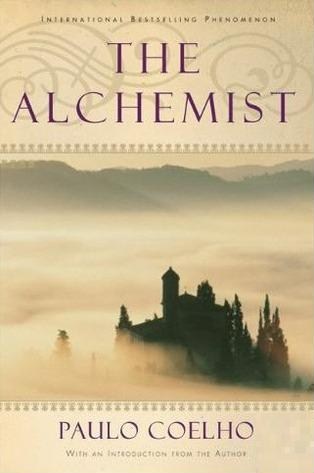 This award-winning book, The Alchemist, by Paulo Coelho, guides readers through a dangerous yet exciting journey of finding what is important in one's life and to never lose hope to accomplish any dreams.
The main character, Santiago is a confident, shepherd boy that is known to be curious about the world and to believe in what he wants to believe in. In the book, he travels to many places but his destination is the Egyptian pyramids where he hopes to find treasure. Throughout the story, he receives advice from many mentors about finding his "Personal Legend". He is taught to never lose hope and to follow his dreams which is what Santiago does. Being beat up after every obstacle Santiago has to face, by the end, he is a powerful and gritty young boy who realizes that he has the ability to accomplish any of his dreams. Join Santiago through his long journey, battling difficult circumstances and ultimately reaching his goal. With helpful advice from many individuals Santiago meets through his trip, there is valuable information that is important for the reader to also take in.
Though the book is not very long and not very hard, it is important to not speed through it but to understand The Alchemist is trying to teach us. I really liked it and if you decide to read this book too, I think you will like it as well.
– Amandine K.
The Alchemist by Paulo Coelho is available for checkout from the Mission Viejo Library. It is also available for download from Overdrive.