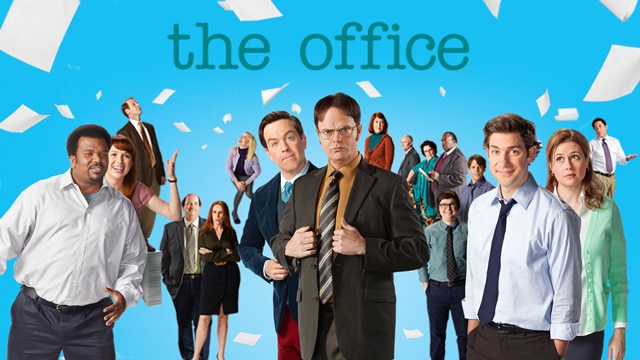 Starring Steve Carell, John Krasinski, and Rainn Wilson, The Office is about a group of staff members who work for a Dunder Mifflin Paper Company branch in Scranton, Pennsylvania. The group is followed around by a documentary crew that is filming them for a PBS special. This series is an adaptation of the show The Office from BBC.
Throughout the show, you will witness the love drama of Jim and Pam, pranks made by Jim and Michael, as well as funny office gossip. Steve Carell plays Michael Scott, the obnoxious boss who rose to the level of incompetence. Michael Scott frustrates anyone he comes in contact with, even his boss Jan Levinson. Meanwhile, Jim (played by John Krasinski) and Dwight (played by Rainn Wilson) have an ongoing battle. Jim is always playing pranks on Dwight, trying to disturb and anger him. You have most likely seen scenes of these famous pranks on social media. Dwight, throughout the whole series, tries to land a Branch Manager job, but Michael demotes him to "Assistant to the regional manager" instead of "Assistant regional manager." The entire staff makes fun of him for this and brings it up any time they can.
Like in any typical American Office, there is a sales team, which includes Jim and Dwight, an accountant team, who includes Angela, Oscar, and Kevin as well as human resources and costumer service with Toby and Kelley. Later on in the show we meet some new characters like Andy Bernard aka the Nard Dog (played by Ed Helms) and Karen Filippelli (played by Rashida Jones).
I have watched this series many times before and I laugh each time I watch. Especially in these times of uncertainty, people need light, funny shows to keep them sane and have a good laugh, and The Office is no doubt one of those shows. I recommend to watch this show soon because they are taking it off of Netflix on January 1st 2021. However there is talk that The Office might movie to the streaming service Peacock. If you don't have either of those streaming networks, the series is always playing on comedy central.
-Giovanna S.