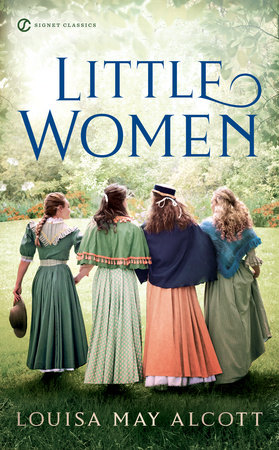 Little Women is a novel written by Louisa May Alcott and first published in 1868.
The novel was an autobiographical family ethics novel set in the American Civil War and based on the life's trifles of four sisters in an ordinary family in New England in the 19th century. Influenced by Ralph Waldo Emerson, the great thinker of the time, the novel emphasizes the concept of personal dignity, independence and self-discipline. The content is simple but exquisite; the structure is simple but profound, full of strong appeal. Little Women is a semi-autobiographical novel with female characters and feminist consciousness.
During the American Civil War, Mr. March went to war as a chaplain, and his four daughters and their mother lived a poor but strong and optimistic life at home. They were poor, but willing to help their neighbors, the Hummels, who needed help more than they did. Women have vanity; they want to get beautiful clothes, eat delicious food, live like a princess. Although full of fantasy, in real life, they use their own efforts to solve the various difficulties in life. The eldest daughter, Meg, is beautiful by nature and full of longing for love; the second daughter, Jo, was independent and determined to be a writer; the third daughter, Beth, is the traditional good girl, weak and lovable. The youngest daughter, Amy, loves painting. The story follows these four women as they grow from girls into little women, recounting their unruly experiences and respective pursuit of different ideals and the processing of finding their true self.
The reason why the four March sisters, who are the true, the good and the beautiful, have such qualities as kindness, diligence, selflessness, tolerance and toughness cannot be separated from Mrs. March's excellent education. Parents are their children's first teachers, and there is no doubt that Mrs. March is an excellent teacher. She is generous, ready to help others, not easily angry, and grateful for life. In the eyes of the children, she is not only a good mother, but also their best friend. They liked to confide their worries to Mrs. March, who gave them good advice and help. It is because of Mrs. March's unique family education that the four sisters became little women loved by everyone. Consequently, the courageous images of women in this book touch the heartstrings of numerous female readers.
-Coreen C.