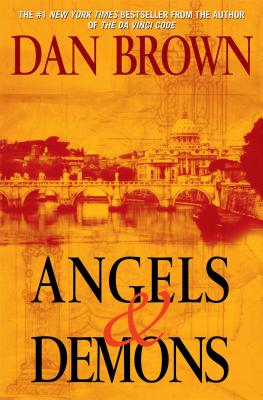 When CERN director Maximilian Kohler discovers the dead body of his top physicist, Leonardo Vetra, in his secure lab, branded with the dreadful Illuminati ambigram symbol, Harvard symbologist Robert Langdon's world is turned upside down. Traveling to Switzerland, Langdon realizes that the Illuminati, a secret society long thought disbanded, is actually alive and well, and have only one assignment to fulfill – the complete annihilation of the Catholic Church and Vatican City.
Together, Langdon and Vetra's adopted daughter Vittoria must race to locate a deadly sample of antimatter taken from the late Vetra's lab. To make matters worse, unless Langdon and Vittoria successfully track down the stolen antimatter, and Vetra's killer, before the clock strikes midnight, not only will Vatican City explode, due to the recent death of the Pope, every major figure of the Catholic Church will perish along with the Vatican.
On a race against time, Langdon and Vittoria must follow the path laid by the ancient Illuminati members centuries ago, in the hopes of saving lives as they do it. However, the closer the two get to the final showdown, the higher the stakes are raised, and the more danger they find themselves embroiled in.

Dan Brown's Angels & Demons is a definite read for fans of real historical facts interwoven with heart-racing action scenes and mystery theme elements. Fans of The Da Vinci Code will certainly enjoy the first chronicle of Langdon's adventures.
-Mahak M.
Angels & Demons by Dan Brown is available for checkout from the Mission Viejo Library. It can also be downloaded for free from Overdrive.