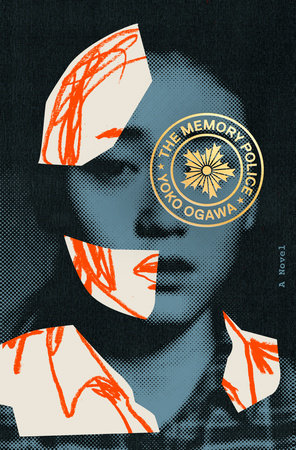 Consider an ordinary object lying around your house – for example, a marker. Now, imagine that object being completely erased from your life and the lives of every single person you know. Not only that, all memories of using a marker vanish from your consciousness. You haven't a clue what a "marker" is, what it's used for, how to pronounce it – "marker" has been completely eradicated from your vocabulary. Repeat this harrowing process ad infinitum, and you have the premise of The Memory Police by Yōko Ogawa.
On an unnamed island, every inhabitant fears the brutal Memory Police, a secret task force committed to ensuring that objects that have disappeared remain forgotten by the population. However, there are those who are gifted (or cursed) with the ability to recall the disappeared items, and they are in danger of being "disappeared" themselves by the Memory Police.
When a young novelist who lives in this nightmarish world realizes that her editor, only referred to as "R," is one of the few people who are able to recall vanished items, she makes a plan to hide him in a secret room beneath her floorboards. As time goes on, and more essential items begin to vanish, the inhabitants of the island begin to lose their sense of self, and the novelist and R cling to her writing as one last way to preserve the past.
A hauntingly surreal portrayal of the importance of memory and the terrors of state surveillance, The Memory Police is a powerful dystopian novel involving the terrifying erasure of the past, the inability to distinguish an individual from the collective, and an overall feeling of horror that slowly descends upon both the island people and the reader.
For fans of chilling Orwellian novels that make one consider the significance of the past as well as the present and future, The Memory Police is a fantastic novel that checks all of those boxes and more, and I would definitely recommend it to all.
-Mahak M.