"I am made and remade continually. Different people draw different words from me."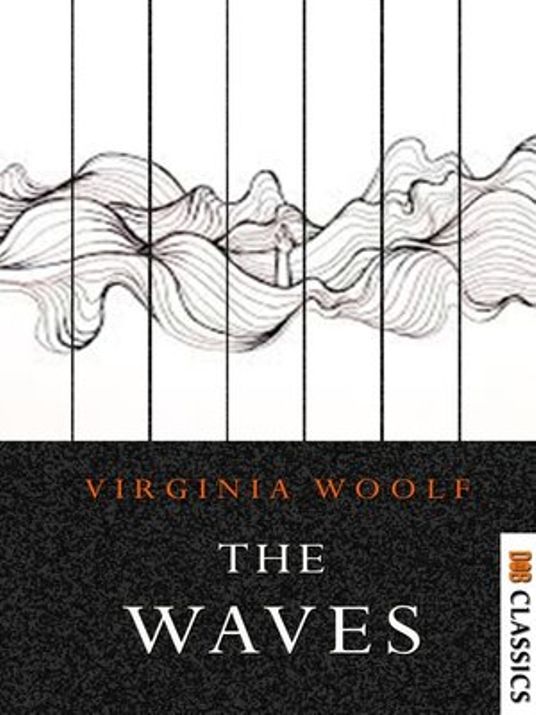 The Waves, by Virginia Woolf, tells the story of six people growing up—Bernard, Louis, Neville, Susan, Jinny, and Rhoda—and how they mourn their friend, Percival. Each of them all have very distinct personalities. Bernard loves words, Louis is insecure with his place in the world, Neville desires order, Susan adores nature, Jinny values her physicality, and Rhoda is very dream-like, an introvert.
The most interesting thing about The Waves is that it's separated into nine sections, each section starts with the time of the day, and each section is about them in each stage of life. Virginia Woolf doesn't follow a typical narrative. Instead, she opts for the characters to tell their most inner thoughts and feelings—similar to a monologue. Here is a section from the novel:
""I see a ring," said Bernard, "hanging above me. It quivers and hangs in a loop of light."
When greeted with the beginning of the narration, it really surprised me. I have never read a book like this before, and I've never read anything by Virginia Woolf. Trying to get used to the style of writing—which was prose-heavy, was difficult for me, as someone who's never read this style before. It got easier as I read along, though, and got invested into the story. I remember getting into a flow, then I finally understood their personalities and motives. Going on Sparknotes a few times didn't hurt, either.
Aside from that struggle, I loved this book. Although it was something very different for me, I think I want to read more books like this one. I truly felt as if I was growing up with the six friends, watching them as they went from childhood all the way to the end of their lives. I found myself relating to Neville, a man who preferred order—who later became a successful poet. This book had many sections that really resonated with me, and I will be reading it again in the future, for further understanding.
If you enjoy prose-heavy books, or books filled with lots of imagery and poetry, The Waves is perfect for you. It was a very beautiful read, and even if you've never read a book like this before—I'm sure it will still be very enjoyable.
The Waves has also been turned into The Waves in Quarantine, a theatrical experiment in six movements. It has been shown by the Berkeley Repertory Theatre—created by Raúl Esparza and Lisa Peterson.
Lastly, here's my favorite section of the novel, spoken by Bernard. Enjoy reading!
"…And while you gesticulate, with your cloak, your cane, I am trying to expose a secret told to nobody yet; I am asking you (as I stand with my back to you) to take my life in your hands and tell me whether I am doomed always to cause repulsion in those I love?"
-Claire C.
The Waves by Virginia Woolf is available for checkout from the Mission Viejo Library.