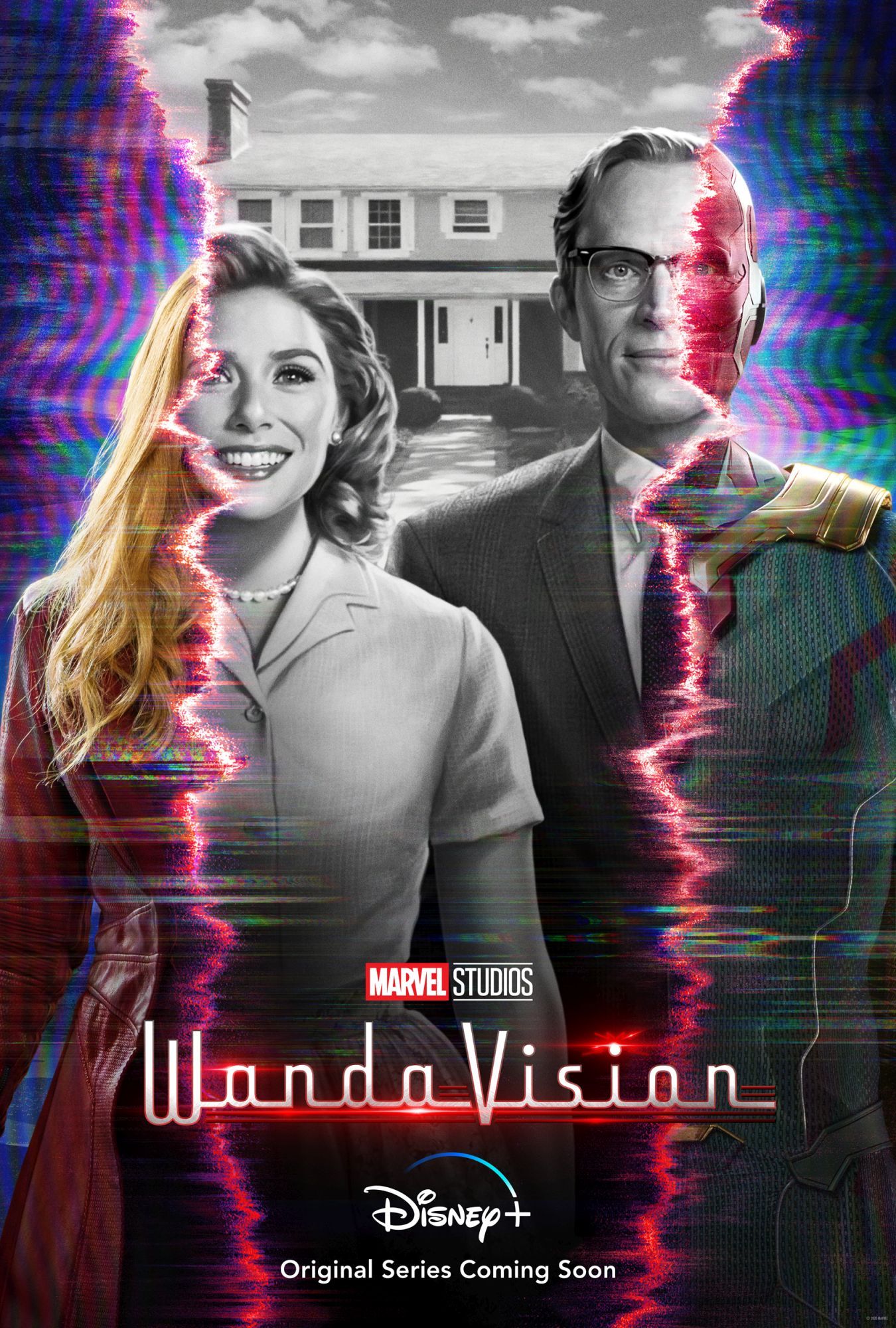 My parents are always raving about old sitcoms like The Dick Van Dyke Show, The Facts of Life or Friends. Sitcoms, in their day, were the perfect half hour to hour where family and friends could gather for a show and a laugh with little worry. They were children of the 70's and 80's, so I get it, but as a child of the 2020's I prefer more action. Disney Plus' WandaVision is a perfect marriage of our mutual loves. To add to its appeal, it comes from Marvel. The creators of Marvel have expertly woven pop cultural references from the 1950's, 60's, 70's, 80's, 90's, and 2000 television with Marvel action packed story telling. Not only that, but the writers take a deep dive into Marvel lore, providing excitement for everyone from the basic fan to the aficionado. This ended up being a show that our family watched together, something my folks would call "must see TV," though I am so glad I live in an era when I can watch what I want when I want. Beware this review may contain spoilers
WandaVision begins as an idyllic 1950's sitcom in the vein of The Donna Reed Show or Leave it to Beaver. We are the audience watching an hourly scheduled program, of which Wanda is the main character. How audiences found entertainment in these vanilla black and white comedies, I'll never understand but, as pop culture goes, they reflect American values of the time. The first episodes keep in step with the idea of a 1950's happy home where the husband goes to work and the wife stays at home in the kitchen. Weird, right? We see that Wanda Maximoff (Scarlet Witch) is blissfully married to Vision, a sentient robot created by Ultron to destroy the world but who is later reprogrammed to help the Avengers. Right away, the set up is a surprise because when audiences last saw this pair, Wanda is grieving the tragic destruction of Vision by Thanos at the conclusion of Avengers, End Game. Here, Vision is very much alive and functional. The couple is in love, recently married, and have moved to the perfect American small town, Westview, where they appear to be happily trying to fit in as "normal." At first it appears their ruse is working but there is a very peculiar and eerie undertone that something is not right. As the sitcom transforms in rapid time from the 1950's to the 1960's we realize that not everything is as it seems in this little town, and by the time we reach the big hair and fluorescence of the 1980s, we learn that our protagonist has a dark secret and danger is lurking in a neighbor right next door. We also are clued into a concurrent present day storyline, in the outskirts of Westview, that threatens to collide with WandaVision's tranquil and out of time-sync town.
What is particularly attention-grabbing is that past Marvel characters, who were seemingly peripheral to the ultimate Marvel storyline, make appearances in WandaVision and are integral to the movement of this story. You can't help but almost cheer when they arrive on scene like an old friend you haven't seen a while and remember how cool they are to hang with. I don't want to give too much away except to say that Agent Woo has some amazing and quotable lines from this series. If you don't know Agent Woo, do yourself a favor and revisit Antman. Oh and check yourself, you may not be a true Marvel fan.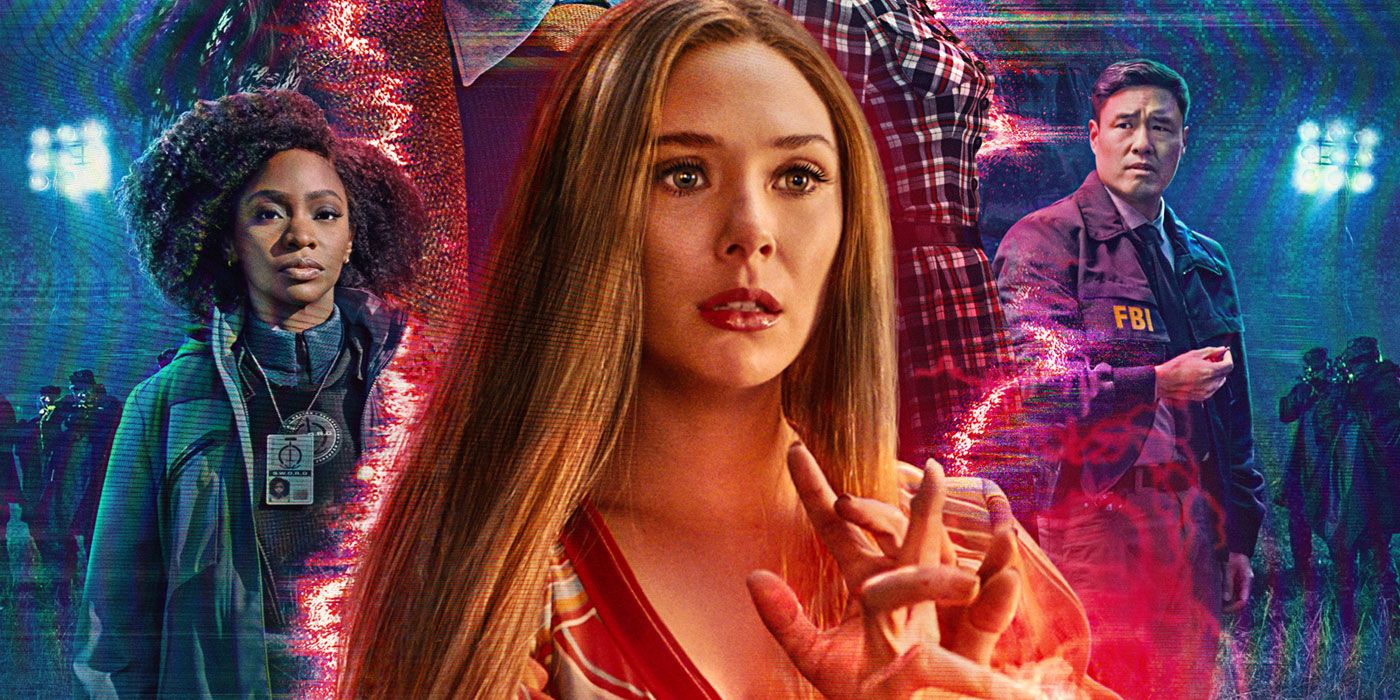 Without a doubt there is a blurring of lines between good and evil in WandVision which the audience comes to understand as we learn how and why Wanda escaped to Westview. What is clear, however, is that actress, Kathryn Hahn, brilliantly sneaks up on you as the evil villain. She is suspicious from the start but the true nature of her back-story unfolds in a wonderfully diabolical manner, drawing from historical fiction dating back to the Salem witch trials of the 1690's. She drives Wanda in the direction of her destiny as the Scarlet Witch. Hopefully, this is not the last we will see of Kathryn Hayn and her mischievous character in the Marvel Universe.
Lastly there is a deeper message about running from problems and pain in WandaVision and that message is delivered via the ridiculousness and lightheartedness of the sitcom. The sitcom is the perfect escape from the real world. Typically, it is funny, sometimes even cheesy. The basic sitcom plot involves the introduction of a problem that is most often resolved, with hijinks to boot, by the end of the half hour. Who wouldn't want to hideout in that kind of easy-natured fun, at least for a while. Unfortunately, life is not a sitcom and even Wanda, with all of her powers, can only suspend reality for a brief time before her spell begins to bend and become vulnerable. The pain of her losing Vision, along with the pain of her other life struggles, can't be resolved in a half hour sitcom and trying to bury it there hurts everyone around her. She has to embrace Vision's lesson "But what is grief, if not love persevering?" In the end, Wanda emerges stronger, and more powerful and the audience is left to ponder her next move and also to ponder the ultimate question, "where will the Marvel Universe take us next?"
Johnson D.