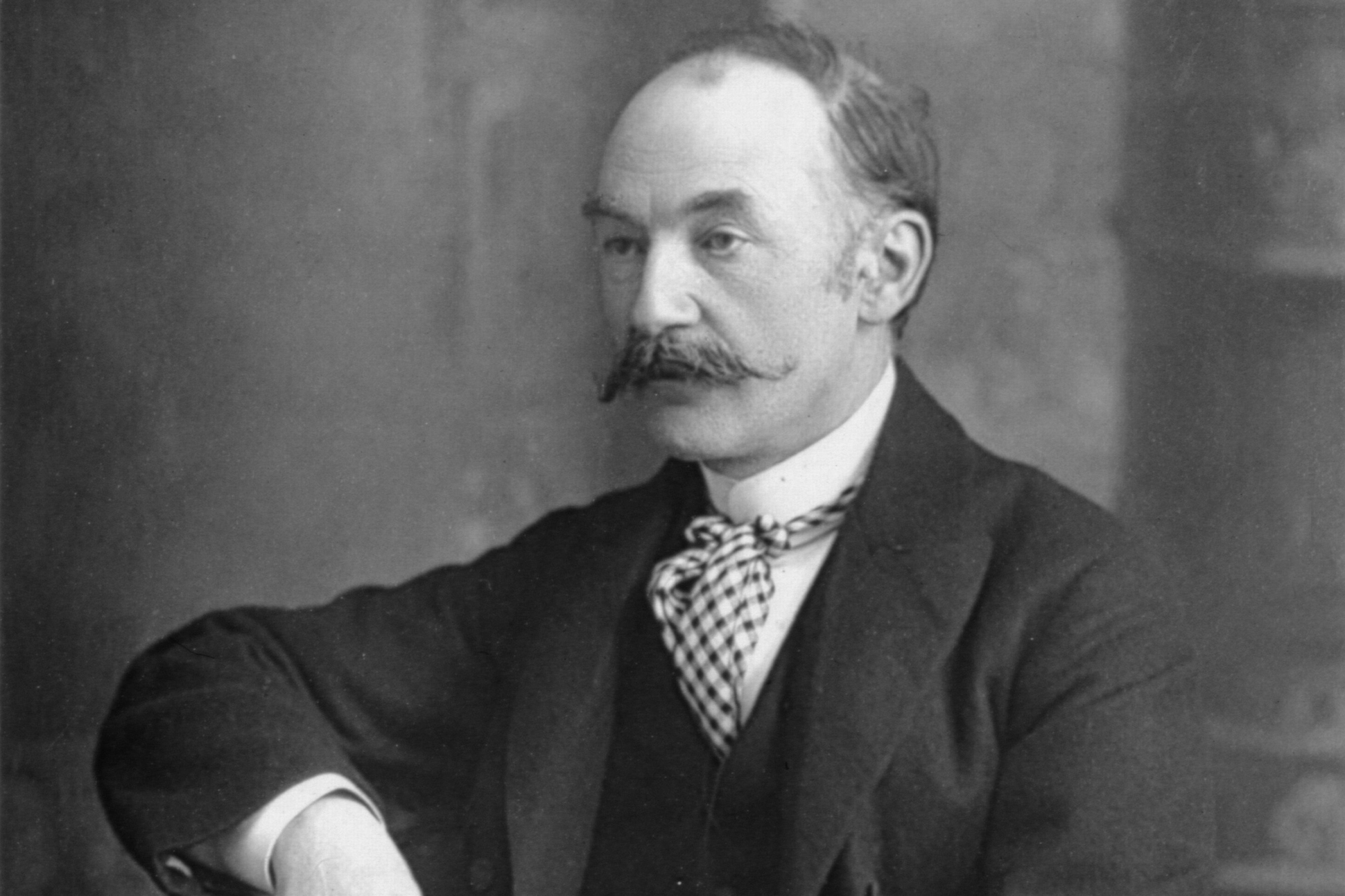 "Happiness was but the occasional episode in a general drama of pain."
― Thomas Hardy, The Mayor of Casterbridge
Thomas Hardy was born on 2 June, 1840, in Higher Bockhampton, Dorset, England. While his father, Thomas Sr., was content with poverty and rural life, Hardy's mother Jemima, who was well-read herself, encouraged her young son's education. At 22 years old, Hardy entered the architecture field by studying the same at King's College in London, winning prizes from the Royal Institute of British Architects as well as the Architectural Association. Despite this, Hardy despised London and its climate, and, having fallen to poor health, moved to Bockhampton to recover after five years of urban living.
It was in this picturesque village that Hardy first tried his hand at published writing. While his first few works were not major successes, if published at all, he finally struck gold, so to speak, with Far From the Madding Crowd in 1874. Hardy's subsequent wealth allowed him to finally marry and give up his architectural practice. While living with his wife in a cottage at Sturminster Newton, Hardy published the five major novels collectively of the theme of "Character and Environment": The Return of the Native (1878), The Mayor of Casterbridge (1886), Tess of the D'Urbervilles (1891), and Jude the Obscure (1895), and enjoyed what he himself called the happiest years of his life.
While Hardy had always dabbled in poetry, the public's hostile reaction to the scandalous events chronicled in Jude the Obscure motivated him to become more involved in the poetic universe. The horrors of the First World War greatly influenced the dark, hopeless themes of his late works, including the epic drama in verse, The Dynasts, and a second verse play, The Famous Tragedy of the Queen of Cornwall. Because of these incredible works as well as others, Hardy was awarded the Order of Merit by King Edward.
Sadly, in December of 1927, Hardy became ill with pleurisy and died on 11 January 1928. After some controversy over his burial site, it was eventually decided that his heart would be buried with his first wife in Dorset, while the rest of his body would be laid to rest in the distinguished Poets' Corner in Westminster Abbey. Thomas Hardy left a lasting impact on the literary world, through both his award-winning novels and his stunning poetry, which inspired and continues to inspire many writers all around the world.
-Mahak M.
The works of Thomas Hardy are available for checkout at the Mission Viejo Library.