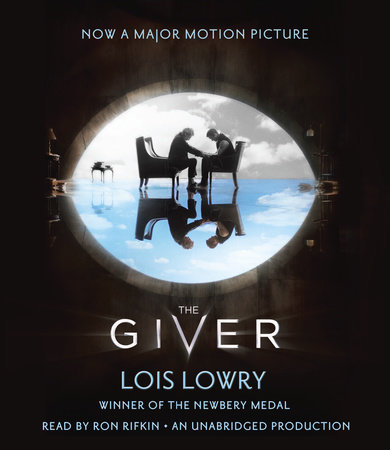 Imagine a community where life is idyllic: Citizens are assigned their partners, jobs, and family units. Everyone, being the same, obeys the laws. Those who are slightly imperfect are released from the community. Aforementioned community is one relieved of conflict, inequality, divorce, unemployment, injustice, poverty, disappointment, and pain—but all the same, deprived of true joy, color, music, sunshine, choice, and love.
Jonas, an incoming twelve-year-old, is of course extremely eager to determine his predetermined Life Assignment, just as the other soon-to-be Twelves are. However, during the long-awaited Ceremony of Twelve, Jonas is completely skipped over. The Elders, who assign jobs to the incoming Twelves, have carefully studied the children for years—yet Jonas has been skipped over.
And here, he learns that he was not assigned, but selected—for the most honored job in the community. Jonas was selected to become the next Receiver of Memory.
Jonas enters a new life, one where he is entitled to rudeness, questioning, and lying. He is also prohibited from discussing his training, dream-telling, applying for medication, and applying for release.
In training, a mysterious man called the Giver—the last Receiver before Jonas—begins to transmit memories to Jonas. Memories of the entire world, memories no one else in the community has experienced before. With these memories, Jonas is able to experience sledding downhill in snow, sunshine, rainbows, holidays, and family. On the other hand, he has also transferred memories of sunburn, fire, vomit, war, and other sources and results of pain. As the days go by, the burden of the memories Jonas carries transforms him into a much wiser person. He often becomes aggravated with his friends, as they do not understand him—they know nothing and feel nothing of what Jonas does.
The Giver, a tale of a utopia and its downsides, is unforgettable. In the part it plays in telling readers how important the little things in life are, I've realized how much we take for granted. Maybe those things won't ever be taken away from us, but that's no reason not to appreciate them. One part of the story that truly shocked me was the aspect of family—assigned Birthmothers would give birth to children, and two would be assigned to a couple to take care of. Citizens have no way of knowing their blood-related siblings, cousins, parents, aunts and uncles, and grandparents. Also, citizens are so shielded from pain and conflict that all seem to know nothing—all but the Receiver. Imagine!
Do not miss reading The Giver by Lois Lowry. This exceptionally perceptive novel tells of an unimaginable lifestyle in an unimaginable community through Lois Lowry's powerful words, which craft a descriptive tale of law against love and safety against choice.
-Lam T.
The Giver by Lois Lowry is available for checkout from the Mission Viejo Library. It can also be downloaded for free from Overdrive.