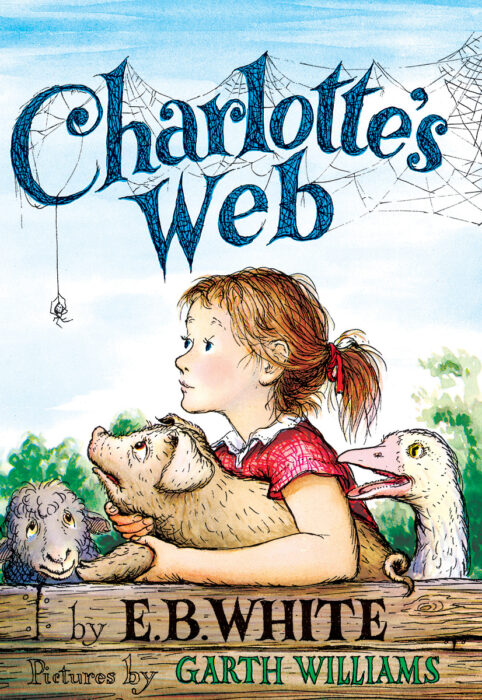 Charlotte's Web is a children's novel by E.B. White. The story revolves around a lonely pig named Wilbur. Wilbur lives in a barn owned by a farmer named Mr. Zuckerman. Wilbur feels ostracized by the other farm animals, until one night when he is befriended by an unexpected stranger in the dark. The friendly animal turns out to be a spider named Charlotte, who lives in a big web stretched across the upper part of the doorway to the barn. When Wilbur learns that the farmer intends to kill him, Charlotte promises to find a way to save Wilbur's life.
This book is very heartwarming. I enjoyed reading about the development of the friendship between Wilbur and Charlotte. The supporting characters are also quite memorable. One character that I especially enjoyed was Templeton. Templeton is a rat who will not do anything unless there is something in it for him. Despite his faults, I found his personality to be amusing.
While this book is intended for children, I would recommend it to anyone.  The story is heartrending but beautiful.  Most of the characters are just farm animals, yet somehow the story is quite poignant and impactful.  This book is a quick read, but for me it generated surprisingly bittersweet feelings that make it hard to forget.
-Oliver H.
Charlotte's Web by E.B White is available for checkout from the Mission Viejo Library. It can also be downloaded for free from Overdrive.