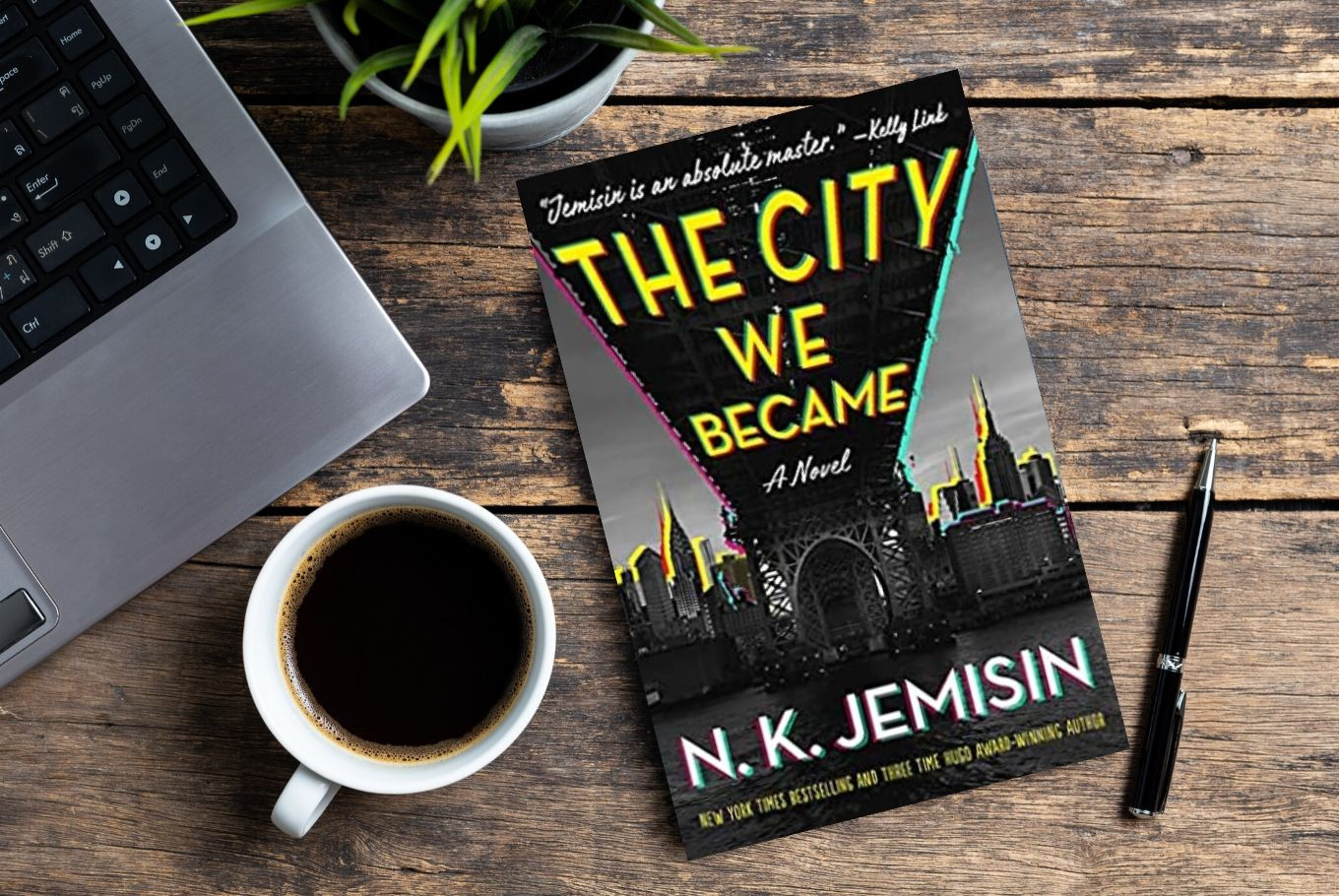 The City We Became, by N.K. Jemisin, is a sci-fi fantasy novel around themes of hope and belonging.
Have you ever walked through a city at night and felt that it was… alive in some way? Turns out- it might have been. In Jemisin's carefully crafted (and scientifically accurate!) universe, when cities accumulate enough people and enough culture, they are able to sever themselves from the tether of our universe and be "born" as multidimensional entities- living, breathing organisms. However, the odds are always against it- because the Enemy, obsessed with preserving the spacetime continuum, is always watching and waiting. Each city chooses avatars to protect it- will the avatars of New York City, Earth's newest birth, rise to the challenge?
This was one of the best fantasy books I've read in a long time. Jemisin writes in an easily understandable, prose-y, but uniquely engaging style that I absolutely loved. The plot was incredible too- I love slightly nerdier sci-fi type fantasy plots, and this was perfect! Another one of my favorite aspects of this book was the representation. It didn't feel heavy-handed or overdone- but the diversity of the characters, whether in ethnicity or in sexuality, really added to the depth of the storytelling in the book through each of their unique struggles. For example, the representation of Padmini, an Indian undocumented immigrant, in Queens, or Bronca, a Lenape art curator in the Bronx, were completely different than what I've seen in other books like this- and very much appreciated. I also personally related to the experience of Aislyn, the primary morally-gray (and just masterfully written) character in the book.
This book is part of the Great Cities trilogy, the second book of which (sadly) won't be released until November 2022. That being said, I would highly, highly recommend this book to anyone!
-Vaidehi B.
The City We Became by N. K. Jemisin is available for checkout from the Mission Viejo Library. It is also available to download for free from Libby.