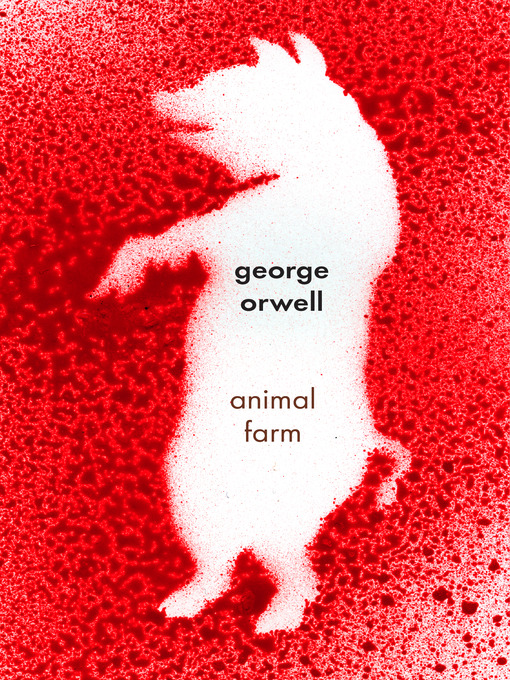 Animal Farm is a novel written by George Orwell and published in 1945. Animal Farm is about a group of mistreated and malnourished animals on a farm that is run by an alcoholic farmer that neglected his duties as a farmer. The fable reflects the events leading up to the Russian Revolution and into the Stalinist era of communism and the Soviet Union in the form of animals on a farm.
The book starts off with Old Major, oldest and wisest pig telling all the animals that he has a dream of a society where the animals would have control of the farm and everyone would have equal jobs and roles in the farm. A day passes and Old Major passes away and the rest of the animals decide to make Old Major's dream come true and decide to start a revolution and kick the farmer off his own farm. The animals create a set of rules that make them all equal and have the same rights. The pigs are appointed to run the farm because they are the smartest and the pigs decide to slowly change the rules of the farm for their own benefit. The animals begin to run the farm and discover that the pigs are slowly becoming more human-like which was exactly what they didn't want to happen.
I really liked this book. It is very interesting how the society slowly evolves and the pigs begin to manipulate the rules for themselves.  I found it interesting how every character and type of animal each have their own traits that represented an aspect of the Russian Revolution and Stalinist era. Animal Farm is a true classic novel that I would recommend to anyone interested in reading it.
Animal Farm by George Orwell is available to checkout from the Mission Viejo Library. It is also available to download for free from Libby.