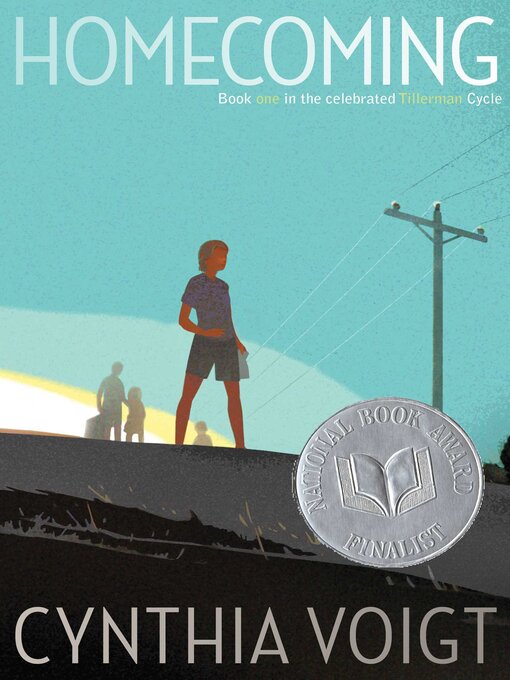 This book had been sitting on my shelf with many other books I hadn't had the time to read. I had started this book in the middle of the school year but hadn't been able to finish it. So, I decided to pick it back up over the summer.
Homecoming by Cynthia Voigt is set sometime in the 1970's and follows the story of four young siblings, Dicey, James, Maybeth, and Sammy. On one summer day, the mother of the Tillermans abandons them. Dicey is the eldest Tillerman sibling at thirteen and acts as the leader of the four siblings as they make their journey to their relative's place. Throughout the different parts of their adventure, they stick together as they meet many interesting people along the way, trying to find a home.
Homecoming is a good, simple book that I enjoyed. It wasn't anything special but it had moments that I really enjoyed. There were some characters in the book that were fun to read about. The different interactions with each character gave each character their own personality. Sometimes, I wished we had more time with certain characters, but since the four siblings are always on the move, we don't get to spend a lot of time with some of the side characters. Depending on the point of the story, there were some characters that were more notable than others, but I found that each character that interacted with the four siblings were all interesting and important to the growth of the characters.
The book shows a very interesting story. I liked how there was a clear main goal for the characters and there were actual struggles the characters had to worry about that are an actual struggle people have to deal with. It makes you wonder what may happen next as the book makes you feel as if you're traveling with them. There are many different scenarios that the characters go through that can create different kinds of emotions by reading about them.
Homecoming is a good book that discusses many different kinds of problems, including mental illness, and death. It's a nice book about a family and their adventures and difficulties to find a place to stay together. I enjoyed the book and still have some scenes stuck in my head from it. Homecoming is only the first book of the seven-part series, the Tillerman Cycle. This is a great book and is definitely a fun read.
Homecoming by Cynthia Voight is available to download for free from Libby.