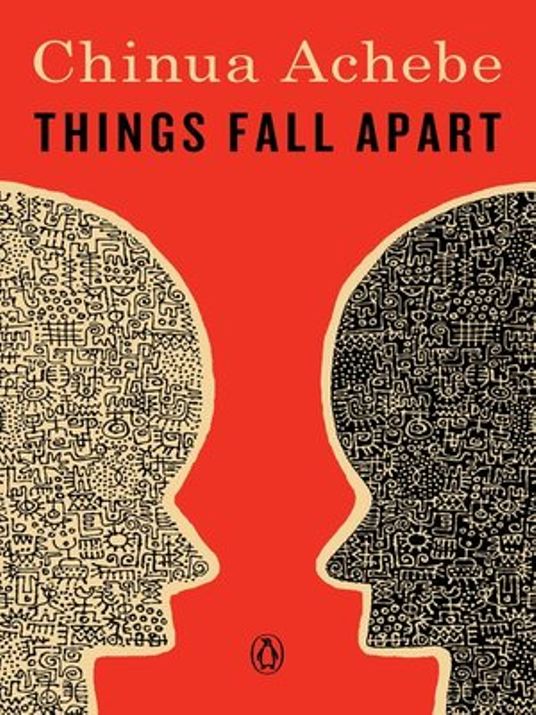 Things Fall Apart by Chinua Achebe is a historical novel set in late 1800s Nigeria, detailing the life of an Igbo warrior, Okonkwo, in the village of Umuofia, and the fragmentation and confusion brought by white missionaries to his family and village.
Okonkwo prides himself on being a manly, proud, strong leader of his village, but a series of misfortunes owing largely to his own arrogance lead to his exile from the village for seven years. When he returns, he struggles to reconcile his views of the world with the new village he finds- thrown into disarray by the arrival of white Christian missionaries from Europe.
I enjoyed this book. The beginning is a little slow, and the actual threads of the plot do not surface until about halfway through the book, but after that, it is a riveting read. I've never really read African historical fiction, but Achebe provides a valuable window into the traditional culture and religions of Nigeria, while also weaving a story from them. The ending was definitely a surprise, and the last couple of chapters were deeply and beautifully reflective of the historical phenomena the novel was describing as a whole. I'd recommend this to anyone eager to learn more about a new culture, or the effects of religious colonization on vulnerable communities.
-Vaidehi B.
Things Fall Apart by Chinua Achebe is available to checkout from the Mission Viejo Library. It is also available to download for free from Libby.