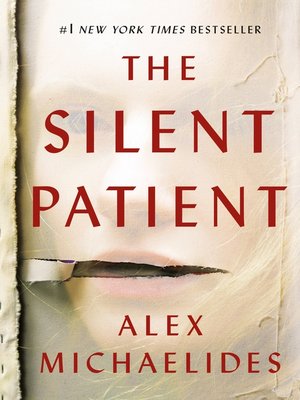 The Silent Patient is a psychological thriller book written by Alex Michaelides. The story focuses on Alicia Berenson, who is said to be a murderer as she shot her husband in the face six years ago and hasn't spoken a word since then. The murder, together with Alicia's refusal to speak up regarding her husband's death has caught the attention of the public and sparked the curiosity of a psychotherapist named Theo Faber. Ever since Theo had the chance to work with Alicia while she was in a psychiatric unit, he has been determined to discover the truth behind Alicia's mystery.
I discovered The Silent Patient due to its rising popularity among readers. Despite not being a fan of thriller books, I was encouraged to grab the book and borrow it from the Mission Viejo Library because of the hype, and I could say that I do not regret choosing to do so. While reading the first few chapters of the book, there are certain parts where I felt like it was uninteresting. Although since Theo, the psychotherapist, continues to dig deeper into Alicia's mystery, it kept me intrigued until the end of the book. There are various reveals presented throughout the story, making me wonder more why Alicia decided to carry out such actions. In the end, it did not disappoint me. The final twist was a shocker and I felt completely fooled as I absolutely did not see it coming.
I highly recommend reading The Silent Patient to all the readers out there, especially those who are a lover of thriller stories. Also, even if you are not a fan of thriller books like me, it is still worth the try of reading it!
The Silent Patient by Alex Michaelides is available to check out from the Mission Viejo Library. It is also available to download for free from Libby.