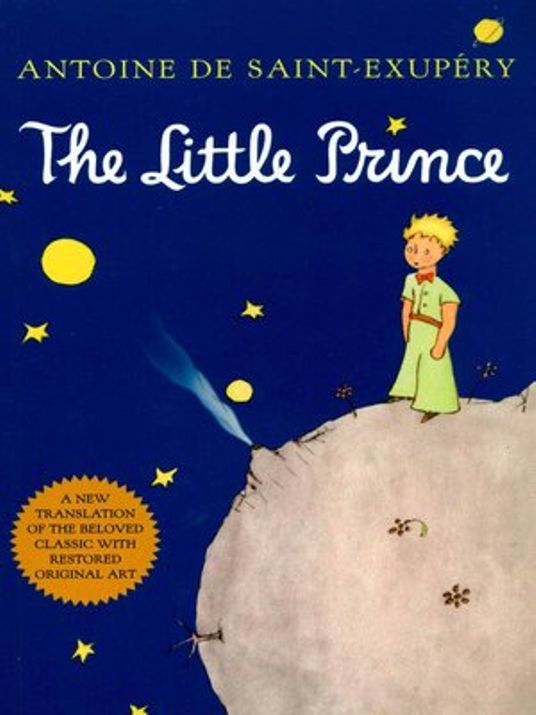 When I first picked up The Little Prince, I thought that it was going to be a simple story with an easy-to-follow plot of a stranded pilot in the desert. However, as soon as I started reading, I knew that my preconceived notions couldn't be further from the truth. Yes, The Little Prince is a short book filled with illustrations, but Antoine de Saint-Exupery has created a book in which not a lot happens, and yet everything that does happen has incredible meaning.
My favorite part about this novella was how the relationships between the small cast of characters were extremely dynamic. Antoine de Saint-Exupery uses their similarities and contrasts to build many beautiful themes including what our purposes are in the world, the give and take within friendships, and how sometimes we can take what and who we love for granted. I found his ability to convey all these themes very impressive considering how short the story is.
It's clear that The Little Prince is not your average children's book. The narrator speaks in plain words of great concepts, which I thought was unusually brilliant. The descriptions of the scenery were subtle due to the illustrations but the descriptions of the many emotions the characters experienced were very vivid and drew you even further into the story. I would definitely recommend that everyone, no matter their age, read this wonderful tale, and I'm looking forward to reading more of Antoine de Saint-Exupery's books.
"And now here is my secret, a very simple secret: It is only with the heart that one can see rightly; what is essential is invisible to the eye."
― Antoine de Saint-Exupéry, The Little Prince
The Little Prince by Antoine de Saint-Exupéry Messenger is available to check out from the Mission Viejo Library. It is also available to download for free from Libby.