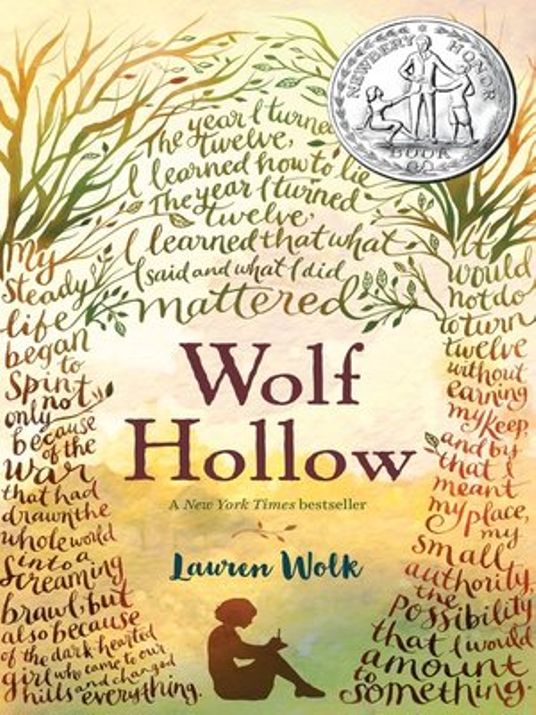 Wolf Hollow takes place in a small, quiet town in western Pennsylvania. Initially, life goes on like normal for the characters. The main character, Annabelle, is one of the only people in the town who respects a World War I veteran named Toby. No one truly knows Toby's backstory, but he seems to have been greatly affected by what he saw during the war. He now wanders around the town, barely saying a word to anyone. One day, a new girl named Betty moves into the town. Around teachers and other adults, Betty seems like an extremely kind girl. Meanwhile, when no one can see it happen, she bullies Annabelle. She threatens Annabelle with hurting her younger brothers and beating Annabelle with a large stick if she tells anyone about it. Soon, her bullying and attacks turn on Toby who is defenseless to prevent it. With no evidence but Betty's false statements against Toby and nothing to even begin to prove Toby did not do anything, Toby is the one accused of what Betty does to hurt others.
I liked this book because of the fact that this type of story actually happens more often than we know. It represents how many of the internal struggles of those around you remain that way. This is shown through Toby, who rarely talks to anyone at all, and never speaks about the horrors he has experienced and seen. I felt like the plot was a little slow at some points during the story, but this was overall a great book.
-Peri A.
Wolf Hollow by Lauren Wolk is available to check out from the Mission Viejo Library. It is also available to download for free from Libby.