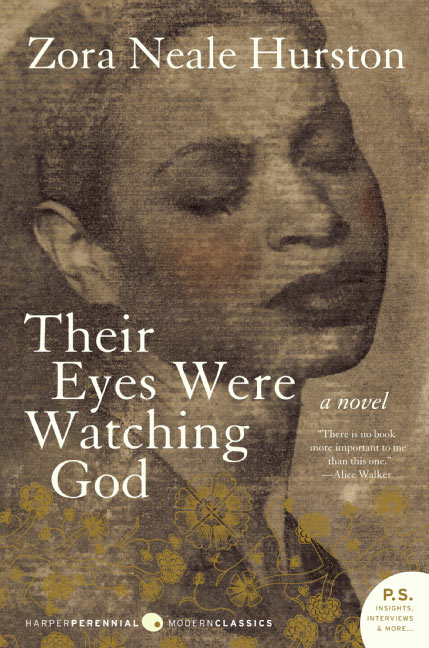 Their Eyes Were Watching God is a novel by Zora Neale Hurston. The story is set in Florida around the turn of the twentieth century. The main character is a woman named Janie Crawford. Janie had a difficult background. She was raised by her grandmother, who had been a slave for much of her life. Janie also endured many trials. She marries three men over the course of her life. Her first husband is very controlling and does not treat her well. Her second husband is very ambitious, and is also controlling. Her third husband is different. He shows more love and respect toward Janie and she feels much happier with him than during her previous marriages.
I was impressed by the main character. She demonstrates great courage and endurance despite many difficult trials. As a young woman she struggled to find love and happiness, but over time she developed strength and confidence that helped her to overcome challenging circumstances. She was constantly under pressure from people around her to behave in a certain way, but she learned to bravely assert herself when necessary against people who tried to mistreat her. She handled tragic events in her life with grace and courage, and became stronger as a result.
This book is considered one of the great classics of the Harlem Renaissance. The author skillfully incorporates Southern vernacular with standard English. I found this book to be a very insightful perspective on the culture and lifestyle in the South after the Civil War. I appreciated its lessons about the harmful effects of spousal abuse and the power of love and respect. This book is tragic in many ways but also inspiring. I would highly recommend it.
Their Eyes Were Watching God by Zora Neale Hurston is available to check out from the Mission Viejo Library. It is also available to download for free from Libby.