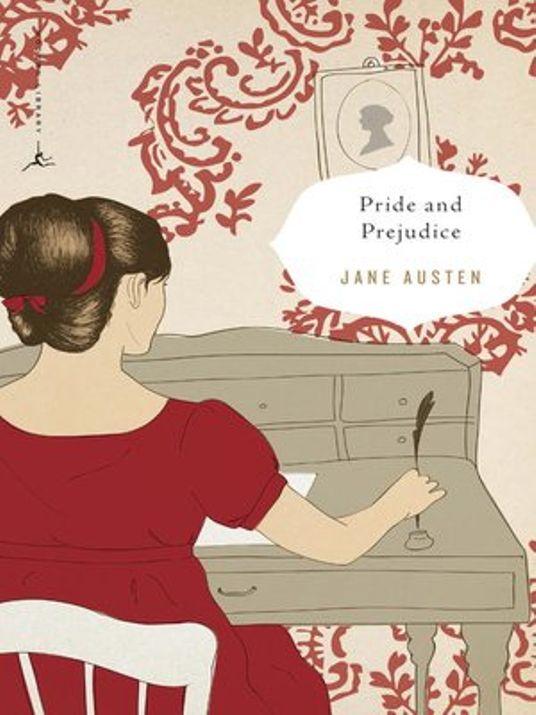 Pride and Prejudice is not an easy read. It takes intense focus and dedication to complete any one of Jane Austen's books. However, if you look deeper into the long words and confusing sentence structure, you'll find a story like no other.
Jane Austen's are some of the most brilliant characters I've had the pleasure to read about. Specifically Elizabeth Bennet and Mr. Darcy, the protagonists of Pride and Prejudice. The way their own flaws determined how they reacted to the situations they found themselves in, which lead to even more conflict, was done is such a masterful way. Not to mention the witty humor and conflicting personalities throughout the whole book. Even the side characters were full of depth, which is something I think is difficult to find in contemporary novels.
From a technical point of view, I loved the story structure. From the character development of both Elizabeth and Mr. Darcy, to the unexpected plot twists they faced. Pride and Prejudice is incredibly rich with literary gold. As someone who reads a lot of 19th century novels, I admit some have been dry. However I don't believe this genre of literature should be given the blanket term of "boring" as it has by so many other teenagers. With this review, I hope to eliminate even a small portion of this stereotype, with Pride and Prejudice being one of the best examples.
I recommend this book to all teenagers, whether classic literature is their favorite genre or not. And if you've tried to read it before, I strongly suggest you try again. Within the pages of Pride and Prejudice, Austen has created a painting consisting of colors the world had never seen before. And perhaps will never see again.
"I must learn to be content with being happier than I deserve."
-Pride and Prejudice
Pride and Prejudice by Jane Austen is available to check out from the Mission Viejo Library. It is also available to download for free from Libby.