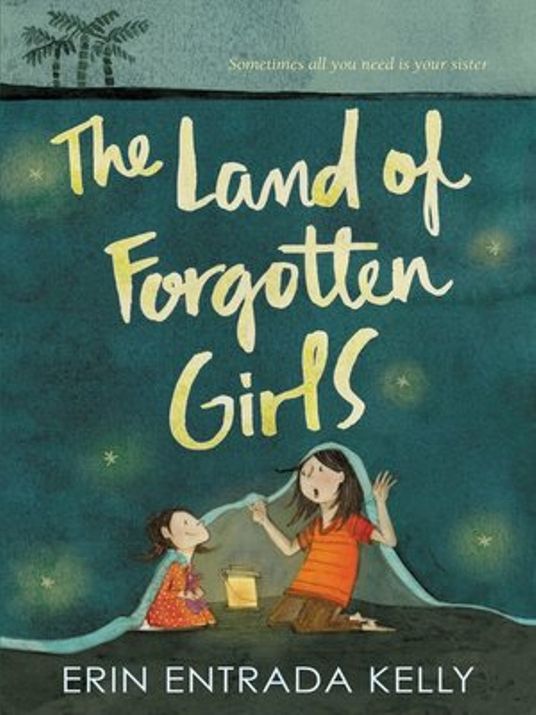 Don't be mistaken by the title, this book is not about an isolated island filled with barefoot girls without parents Orphan Island (also at the library) style. However, it's still a really good book about two girls and their modern evil stepmother living in Giverny, Louisiana.
Soledad (Sol) lives with her little sister Dominga (Ming) in the United States of America. They live in an ¨affordable housing¨ apartment complex called Magnolia Tower, more specifically Apartment 4. It would have been nice if they lived there with their father, especially since they lost their mother and middle sister when she was young, but he left for a trip back to the Philippines and never returned. As a result, he left them with their cigarette smoking, nose twisting, hair spitting, and extremely evil stepmother.
To pass time, Sol tells Ming stories about their Auntie Jove and her magical adventures around the world. Sol also hangs out with the seven-girl-kissing Manny. I could spoil the book, but I won't because that's just wrong.
Sooooo, read the book. It's a good book and, in my opinion, a pretty easy read. But when you read it, make sure you're not going to move for a while, that book glues you in your seat.
The Land of Forgotten Girls by Erin Entrada Kelly is available to check out from the Mission Viejo Library. It is also available to download for free from Libby.