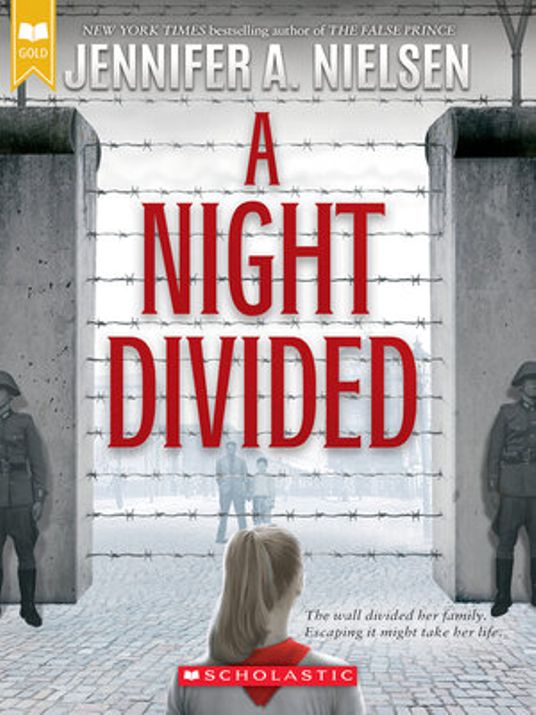 Over the course of one strange night, the family of twelve-year-old Gerta was abruptly divided. The rise of the Berlin Wall created an impenetrable boundary between West Berlin and East Berlin. Gerta's family was split up; with her father and middle brother in the west and her, her oldest brother, and her mother trapped in the Soviet-controlled east.
Living in East Berlin is dangerous, with soldiers patrolling the city with guns at the ready all day long. Citizens are forbidden to watch the wall, think thoughts of freedom, or travel to the west. Any attempt of escape could end with deadly consequences. But one day, Gerta receives peculiar messages from her father and concludes that he wants them to dig a tunnel beneath the wall into West Berlin.
Gerta and her brother Fritz are at war with themselves, conflicted about whether they are ready to put their lives at risk for a chance of freedom. Gerta grows unsure of the people around her. Neighbors, friends… Can any of them be trusted? As the day that Fritz must report to military duty draws near, panic rises in Gerta and her family. Approaching is their one opportunity to escape to freedom in the west.
A Night Divided by Jennifer Nielsen is a historical fiction novel about the aftermath of World War II and its effects on a German family living in the east. I thoroughly enjoyed this novel, even though it's different from the books I normally prefer. As a historical fiction novel, it dove deep into showing the impact that wartime can have on a country and how the world around a population of people can change. At the same time, it details how a war and a corrupt government can affect the lives of individual people, their emotions, and the way they grow. I truly enjoyed this book, and I would recommend it to readers of all kinds, especially those who already like historical fiction.
Happy reading!
-Lam T.
A Night Divided by Jennifer Nielsen is available to check out from the Mission Viejo Library. It is also available to download for free from Libby.