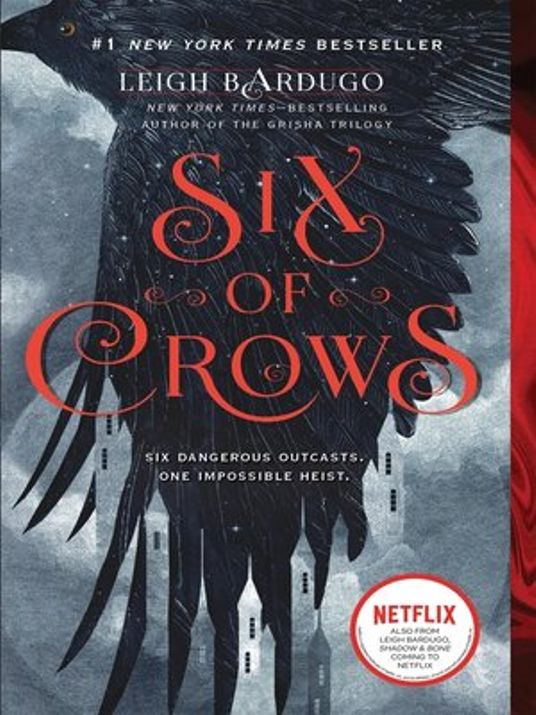 Before reading Six of Crows, I had heard a lot of good things about it, but I'm not really a fan of the fantasy genre. Six of Crows surprised me greatly.
It's the first book of the Six of Crows duology, its sequel being Crooked Kingdom. Both books are members of Leigh Bardugo's incredible Grishaverse series. The Shadow and Bone trilogy were released beforehand, but aren't necessary reading to understand Six of Crows.
This novel follows Kaz Brekker, a criminal mastermind living in Ketterdam. He's made his way up the social chain from nothing and owns a large gambling hall in the city. Most importantly he's the leader of the gang known as the Dregs. Kaz is asked to attempt to rescue a scientist from an extremely large and dangerous prison. He takes with him five members of the gang and their incredible adventure fills 462 pages of gorgeous writing, incredible plot, and some of my favorite characters ever.
As I previously mentioned, I wouldn't call myself a fan of fantasy. I don't know what drew me to Six of Crows but I'm so glad I read it. I've grown so attached to the main six characters and their deep emotions and painful backstories. All of the characters had their own unique backstories that just added so much to the story.
The chapters focus on individual characters. In other books I've read where it switches perspective, I've found myself disliking certain characters perspectives and zoning out when it was their chapters. However, Six of Crows kept me engaged the whole time.
I recommend Six of Crows to anyone looking for an incredible plot full of twist and turns. I already want to read it again.
-Ava T.
Six of Crows by Leigh Bardugo is available to check out from the Mission Viejo Library. It is also available to download for free from Libby.