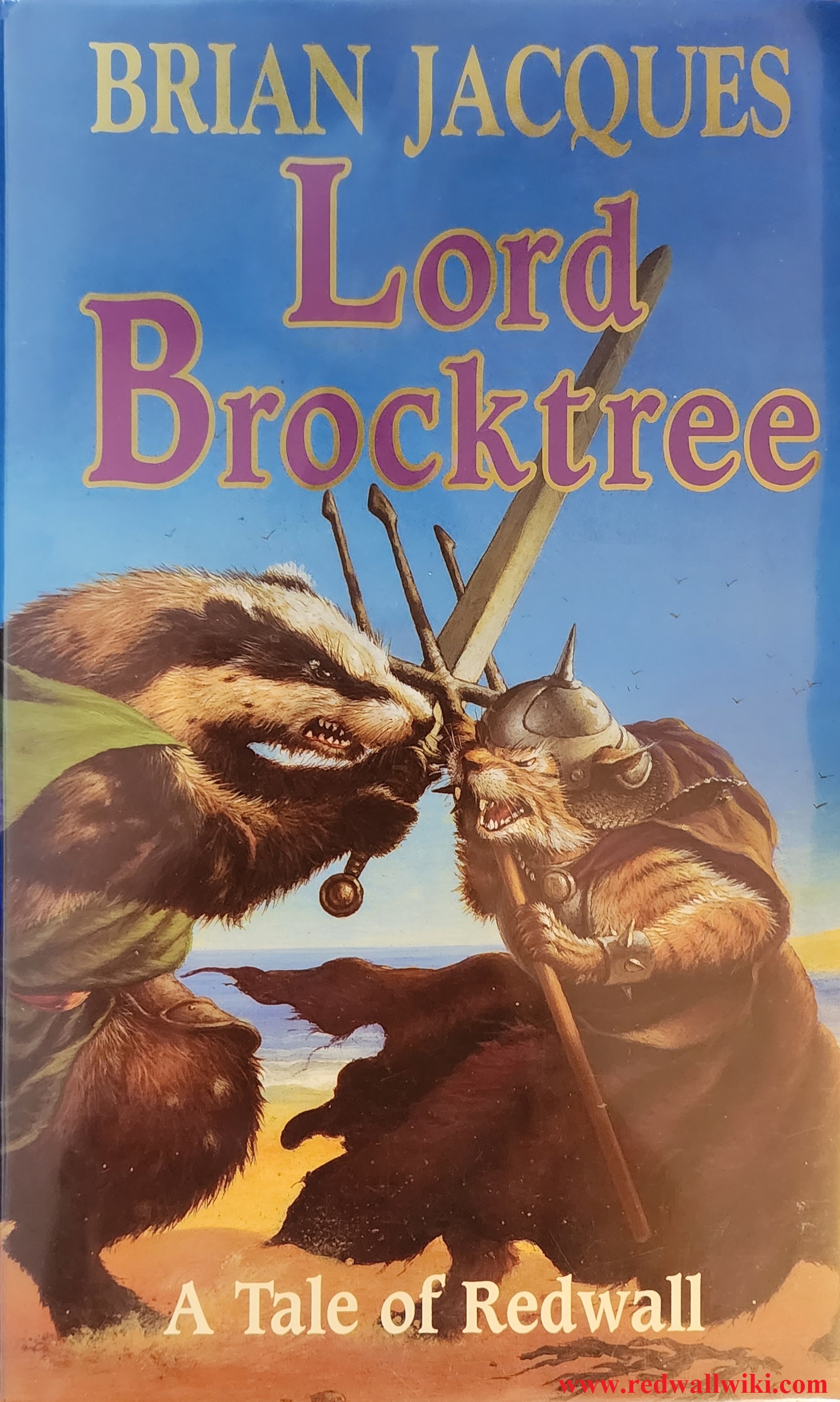 Lord Brocktree, by Brian Jacques, is part of his popular Redwall series. This was the thirteenth book published in the series and it would be the first book chronologically. It is a prequel to Redwall, a fantasy novel based in a world of human-like woodland creatures. The story revolves around Lord Brocktree, the son of Stonepaw, the great Badger Lord. Brocktree is on a quest to find Salamandastron, the mighty mountain of the Badger Lords, where his father Stonepaw lives. Along the way, he befriends many creatures, including a young haremaid called Dotti, and a clever otter known as Ruff. These friends will prove to be vital to Lord Brocktree's success.
Unbeknownst to Brocktree, Stonepaw is under siege by the army of Ungatt Trunn, a villainous wildcat who serves as the main antagonist of the story. Age has been catching up quickly to Stonepaw and his hare companions, so they are not able to defend themselves as well as they could in the past. Because of his ailments, Stonepaw is increasingly worried about the safety of Salamandastron. Brocktree and his friends must help Stonepaw to reclaim the mountain, so that they can restore peace to the land.
I enjoyed this book very much. The setting is vast and the storyline is highly engaging. Like other Redwall books, the characters are interesting and memorable. However, this book has some downsides compared to other books in the series. There are a few sections that seem too slow-paced, and some of the characters seem to have been a little less developed than they could have been. Still, the story is quite exciting and action-packed for the most part. This was the first book in the Redwall series that I read, so I have a certain feeling of nostalgia for it. Now that I have read other books in the series, I have a bit less regard for this one, but I still think that it is very good. I would recommend it to almost anyone, but I think some of the other books in the Redwall series are even better.
Lord Brocktree by Brian Jacques is available to check out from the Mission Viejo Library. It is also available to download for free from Libby.