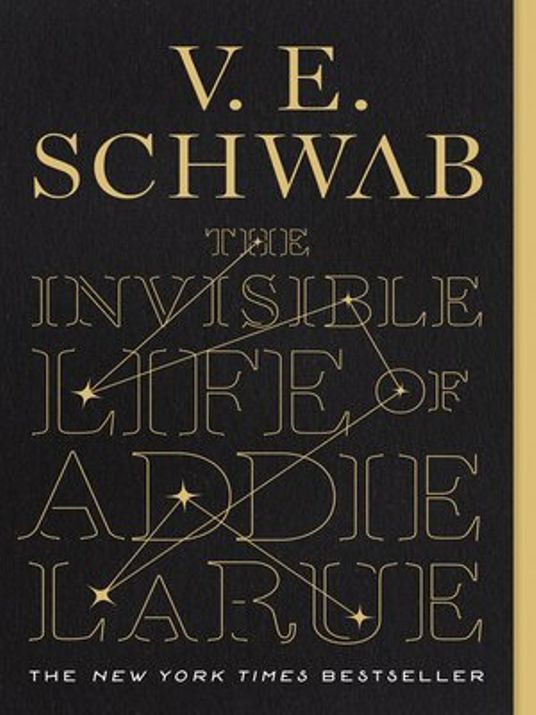 Recently, I have read The Invisible Life of Addie LaRue which is a Fantasy/Historical Fiction novel about a young French girl who made a bargain with a dark god which made her immortal, but she is cursed to be forgotten by anyone who meets her. Throughout the novel, Schwab describes her life and the different events that Addie has gone through.
I personally enjoyed the characters and how their personalities were described by Schwab as well as their interactions with each other. The scenes written by Schwab were beautifully written and always exciting to read. I also loved how each chapter was only two to six pages long, keeping me motivated to continue reading. I am also currently taking AP European History this year and it was exciting to see Addie go through historical events that I have learned about in my class and apply my knowledge to the scenes!
Unfortunately, I did think that the book got repetitive and could have been a bit shorter. Some characters were also not as enjoyable to read as Addie, and I slowly lost interest mid-way through the book. However, I did find the book quite fun to read either way.
Personally, I did love the formatting and overall writing of the novel and believed it was a fun read. I love fantasy fiction novels and this book is wonderful for anyone who does as well. I thoroughly enjoyed it, start to finish, (even if it took me a bit to get through some parts), and would definitely recommend this to anyone looking for an easy and exciting read!
Kaiya T.
The Invisible Life of Addie LaRue by V. E. Schwab is available to check out from the Mission Viejo Library. It is also available to download for free from Libby.