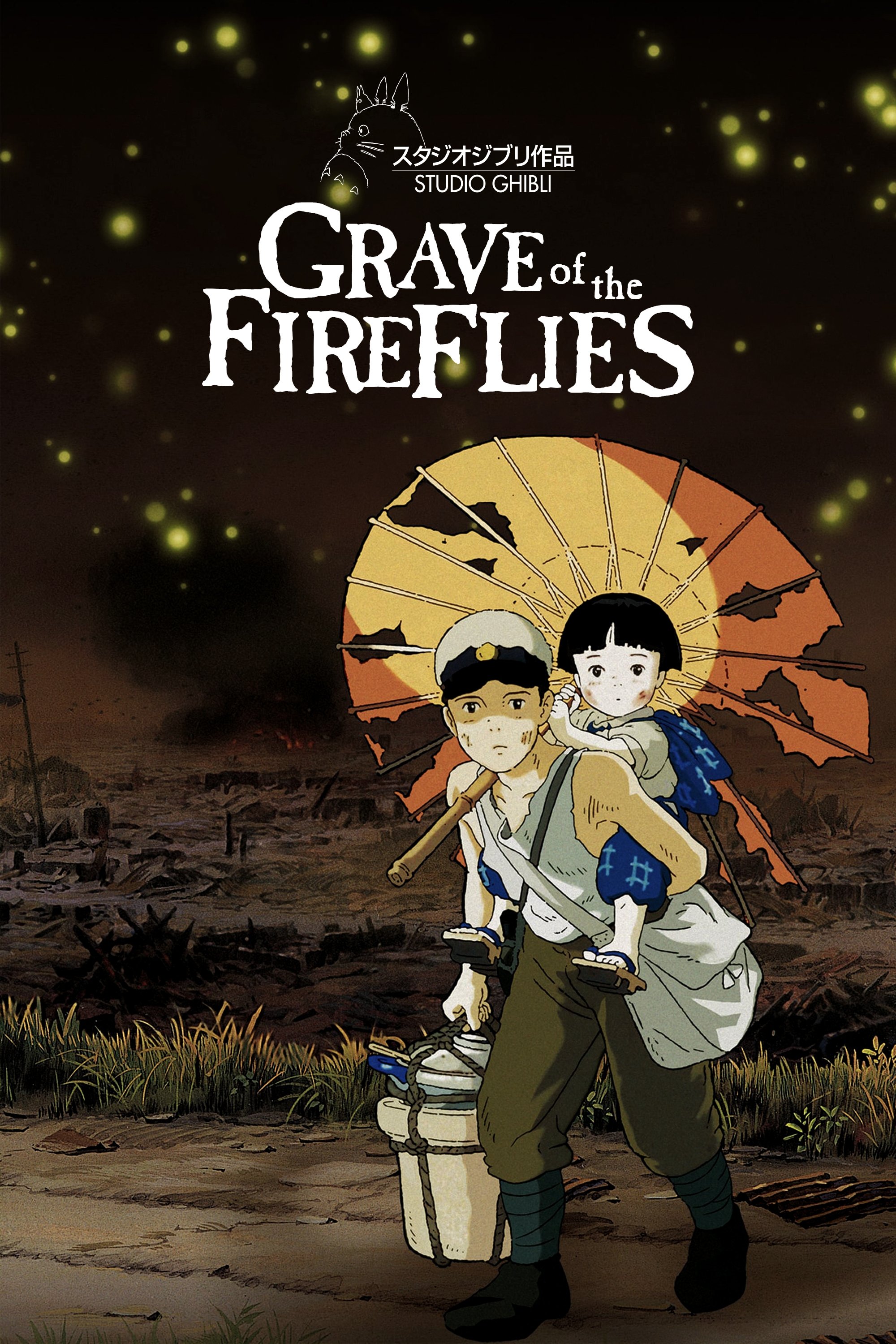 Studio Ghibli is a film franchise globally known for its popular movies, such as Spirited Away or My Neighbor Totoro. Compared to other animation studios like Disney or Pixar, Studio Ghibli creates memorable movies with plots that surpass the typical hero's journey or romance trope. With a 100% on Rotten Tomatoes, Grave of the Fireflies isn't an average film. It leaves viewers with a long-lasting emotional experience; one cannot even fathom its beauty, especially since its drawn entirely by hand. The movie is terribly sad and ends with a bittersweet ending, albeit its simple story moves viewers to tears and reveals nothing but the tragic, cruel truth of war.
Made in 1988 by film director Isao Takahata, the movie depicts a story of two Japanese siblings, Setsuko (age 4) and Seita (age 14), living in the midst of World War II. After surviving a U.S. bombing in Kobe, Japan, and becoming orphans, they move into their aunt's house. With a staggering family relationship, the siblings decide to leave the house and find their own place. Unfortunately, living progressively becomes more difficult; as food grows scarce and less people are willing to help them, the struggle for survival grows stronger and their will to live diminishes. The movie is based on the novel titled Grave of the Fireflies by Akiyuki Nosaka, conveying a recollection of the author's own experiences before, during, and after the firebombing of Kobe in 1945.
To begin with, the art style is extremely detailed; every drawing depicts something new, with different emotions drawn out from each event. Viewers are able to understand the characters' thoughts and feelings simply through facial features. Each background drawn has clear details that bring life and realism. The plot and method of storytelling is well-thought out, intertwining artistic and literary beauty. To elaborate more would spoil some of the movie, but the plot often shifts between its beginning and conclusion, reaching a midpoint at the movie's end. Even though the characters don't explain much and the plot can seem drawn out at times, every small event builds up to one meaningful, heart-throbbing ending.
What I most enjoy about this movie is its message; the perspective of watching two children suffering is difficult enough to bear, but it teaches the audience about war's negative impacts, of how many innocent lives are harmed by another group's disagreements. In reality, the movie was not made to entertain–it was made to inform, to warn others about the consequences of violence. As a result, there's no honor or glory; those who truly suffer are the ones who were never part of the conflict.
The personal impact of this story is often too difficult to put into words. In a mix of both horrid and beautiful scenes, each holding its own meaningful touch to the story, Grave of the Fireflies is a movie that's been underrated and forgotten for years. And yet, once you watch it, even if it's just once, it's difficult to forget.
– Natisha P.
Grave of the Fireflies is available for checkout from the Mission Viejo Library.