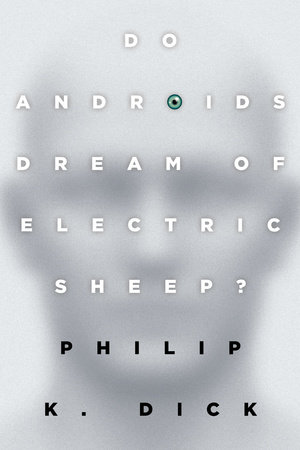 Following a devastating global war called World War Terminus, the radioactive fallout in the Earth's atmosphere has left the planet near inhospitable, driving entire species of animals into extinction. Most of mankind has fled from their homeworld, preferring to live in off-world colonies. The humans who remain desire any living creature, and for those who cannot afford one, incredibly realistic copies of any creature can be made to order, from sheep to ostriches to anything in between – including humans.
While the androids were originally designed to assist the immigrants to Mars, their frightening indistinguishability from actual humans caused them to be banned from Earth. Some rogue androids, or "andys," however, escaped, and now live among human beings undetected. Because of this, official bounty hunters are commissioned to find these androids and "retire" them.
Rick Deckard, a bounty hunter living in what was once San Francisco, is tasked with finding a special group of andys, designated Nexus-6, a highly intelligent model made of organic material so similar to that of humans that only an invasive posthumous procedure can determine the difference. While Deckard begins his commission believing it to be ultimately no different from his other missions, he quickly realizes that this is far from the case. The advanced androids are so indiscernible from regular humans that Deckard begins to empathize with them, finding it harder to complete his mission as it goes along. However, the andys are not human, and when faced with certain death, they are completely willing to fight for their survival by any means necessary.
Do Androids Dream of Electric Sheep? by Philip K. Dick is simultaneously an intriguing science fiction novel and an analysis of the psychological impact of loneliness and what it means to be human. The action-filled plot takes the reader on a rollercoaster of emotions with a twist ending. This book is definitely recommended to fans of the sci-fi or dystopian genres.
-Mahak M.
Do Androids Dream of Electric Sheep? by Philip K. Dick is available for checkout at the Mission Viejo Library. It can also be downloaded for free from Overdrive.