Summer has just begun and now that Covid is clearing up many people are taking their long-due vacations. For vacation this summer, my family and I decided to go for a trip around Lake Erie which is one of the 5 great lakes in the northeastern part of the United States. During our time there we drove through 4 different states and a different country.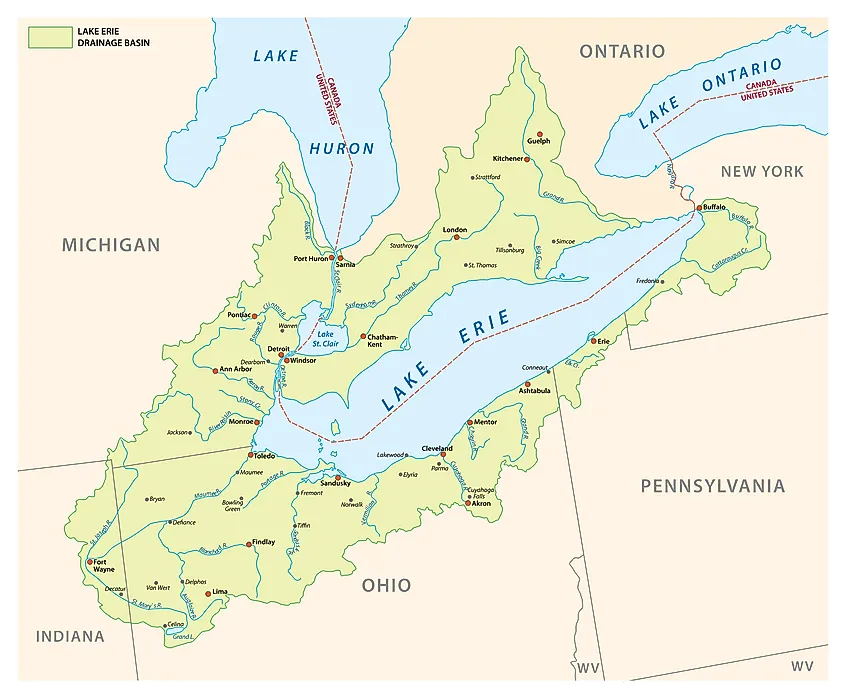 We decided to start by taking a four hour flight over to Cleveland, Ohio and from there we took a short drive to Cedar Point. Cedar Point is an amusement park in Ohio that my dad has been wanting to go to for years. We spent a couple days there, then went on a ferry to a little island called Put-in-Bay. Put-in-Bay is a village on South Bass Island in the middle of Lake Erie about a mile from Sandusky, Ohio. We spent a day there driving around in a golf cart and exploring the island. While the island is very small, it houses a US National Park called Perry's Victory and International Peace Memorial which is a memorial to those who fought in the Battle of Lake Erie in the War of 1812. After we got back to the mainland, we went to another amusement park called Kings Island in Mason, Ohio, and we spent another 2 days there.
After fully exploring these fun places in Ohio, we packed up and took about an 8 hour car ride towards Toronto, Canada. At the US/Canadian border we were stopped by border agents who asked us many questions about where we had come from and where we were going. They also made sure we had properly completed the ArriveCan app information which is an app required to enter Canada now due to COVID. We stayed in a small suburb of Toronto called Vaughan where Canada' Wonderland is located.
All 3 of these amusement parks are owned by the same company that owns Knott's Berry Farm here in Orange County. While the idea is the same, ride rides and eat lots of food, the environments and the experiences at each park were quite different. I enjoyed them all in different ways. When we were done with our amusement park thrills we headed over to Niagara Falls where we went on the Maid of the Mist which is a boat that takes you right up to the bottom of the falls. While they do provide you with ponchos our entire family still ended up getting soaked. After Niagara Falls, we drove all the way back to the Cleveland airport through Pennsylvania and back to Ohio, then flew all the way back to California. It was a great adventure with a lot of new experiences including the theme parks and multiple thunderstorms unlike anything we have in California. While I enjoyed it greatly, it's nice to be home.