J. D. Salinger, or Jerome David Salinger, was a famous American writer whos works are most notably known in the hit novel Catcher in the Rye and "A Perfect Day for Bananafish."
Similar to Holden Caufield, Salinger was also raised in New York, attending New York and Columbia University. Salinger shortly after chose to stick with writing, and began having his work published in news articles and magazines in the 1940s.
In 1942, Salinger was drafted into the U.S. army. He was an interrogator, and questioned prisoners of war on the Italian and French side. Salinger was also deployed on D-Day, and continued to fight in the Battle of the Bulge.
Throughout this tough time in his life, Salinger was known to even keep his writings with him while in battle. He witnessed German concentration camps firsthand, and saw the many horrors of WWll with his own eyes. Salinger was shortly after hospitalized for post-traumatic stress.
After his return from the Army, Salinger continued to focus on his writing. His first book that gained a substantial amount of traction was "A Perfect Day for Bananafish." The book includes a character named Seymour Glass, who spends an afternoon on the beach with a little girl he meets, before taking his own life soon after.
His work had even grown so popular, Salinger's story of "Uncle Wiggily in Connecticut" was made into a movie titled "My Foolish Heart." The movie had been adapted so poorly that Salinger refused to ever sell the rights of his story to a production studio again. Even the record breaking novel 'Catcher in the Rye' has yet to be adapted into film because of Salinger's disappointment.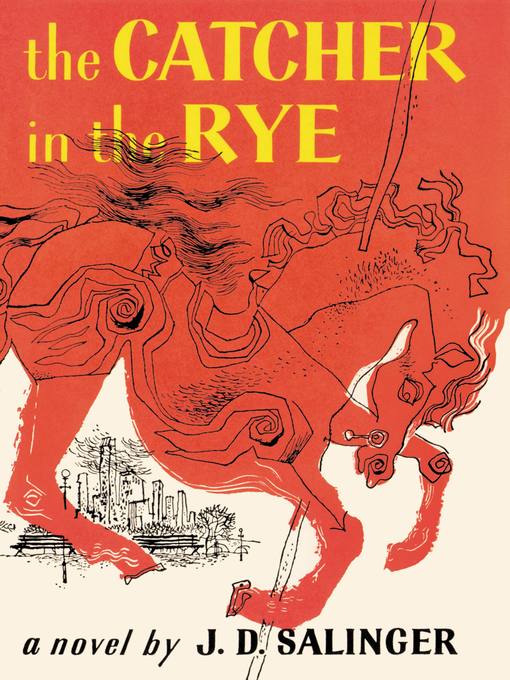 Salinger's first and only full-length novel was published as of July 16 1951. Catcher in the Rye took the world by storm when released, and is still seen being taught in the high school curriculum. The novel starring Holden Caufield was a Fiction Finalist for the National Book Award, but has surprisingly never received an official award.
Salinger was known to live in solitude, settling in a 90-acre chunk of land in Cornish, New Hampshire. Salinger stated that this secluded life was to not be interrupted during his important working years.
Salinger published his last works in 1963, having the collection take up almost the entire magazine. After this, his life was primarily filled with love affairs and family complications, never able to return to writing. Salinger had made it clear that he still continued to write, but that none of his works would be published until after his death.
Up until the day he died, Salinger continued to live in Cornish. His work is still unpublished as of writing this blog, and fans of Salinger's work have been speculating the reason for this since his death in 2010. Salinger's son had stated that the family is doing everything they can to get the posthumous book published as soon as possible.
Salinger set the stage for many upcoming writers to have confidence in their work, and was an example that many looked up to. His work continues to inspire readers like me to this day, and will be an unforgettable figure in novels.
-Harrison S
Several titles by J. D. Salinger are available to check out from the Mission Viejo Library. Some titles are also available to download for free from Libby.