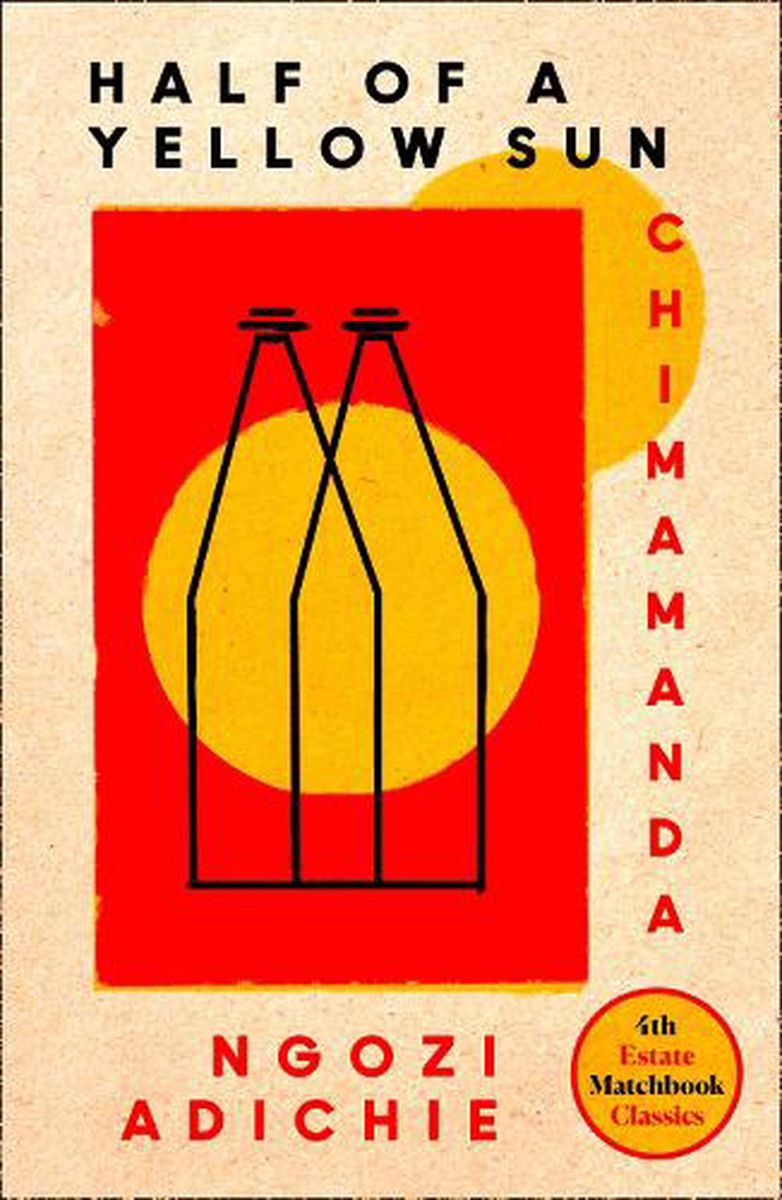 Half of a Yellow Sun by Chimamanda Ngozie Adichie is a beautiful and heartrending novel, following the lives of several different Nigeria in the 1960s- during a short but tumultuous existence of the independent South Nigerian republic, Biafra.
The novel follows the lives of Ugwu, a young Igbo houseboy to an upper-middle-class Nigerian university professor named Odenigbo, as well as that of Odenigbo's beautiful fiancée, Olanna, her headstrong twin sister, Kainene, and Kainene's own fiancé, a shy young British writer named Richard, as they try to survive the political, social, and cultural upheaval that comes with the new republic. At first filled with revolutionary zeal, their lives quickly turn into a struggle for survival in the new country.
I loved this book. It is a heavy read, but Adichie's writing is beautiful and poignant. I'd never really read an African historical novel before, so this was my first experience. It was reminiscent for some of my own family experiences and stories too- a lot of my family suffered during the Indo-Pakistani partition, and I found many parallels to that experience here. This is a novel that will make you re-examine everything you think you know about war.
This book contains graphic descriptions of mature themes that are not suitable for all audiences.
-Vaidehi B.
Half of a Yellow Sun by Chimamanda Ngozi Adichie is available to check out from the Mission Viejo Library.