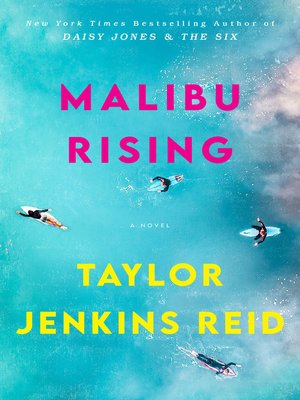 Being a big fan of the author and her writing style, let me just say that I throughly enjoyed this book. Set in the beach town Malibu, the book revolves around the Riva family and the epic party they throw every year.
The book switches POVs between characters and establishes a timed setting so the readers know what part of the day they are reading about. The entire book is set in a one day time span and occasional past stories and background info pop up between chapters.
The Riva family has gone through an insane childhood with their dad being famed singer, Mick Riva. Throughout the story you get to know more about each of the Riva kids: Nina, Jay, Hud, and Kit. Love, secrets, and drama arise out of this one eventful day which will forever change the perception of the each members of the Riva family.
This is probably my favorite read of the summer because of how emotionally attached I feel towards the characters and just the way it was written beautifully. Also, it's the perfect summer book and continually adds more suspense to keep the readers enticed.
Malibu Rising by Taylor Jenkins Reid is available to checkout from the Mission Viejo Library. It is also available to download for free from Libby.