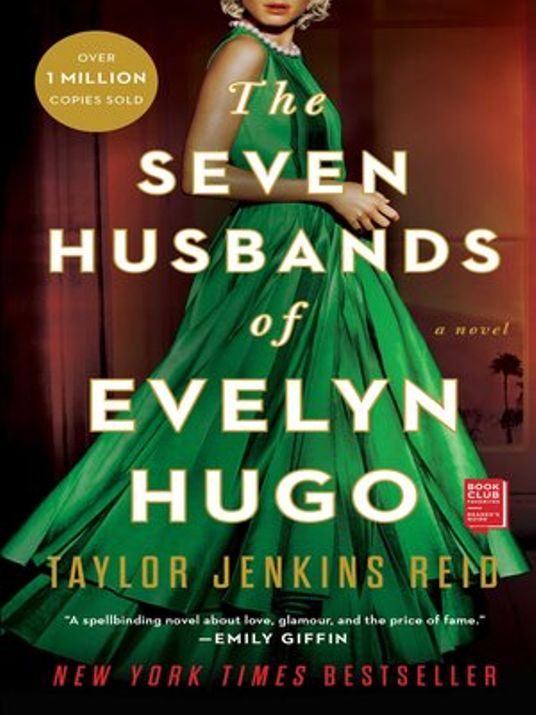 The Seven Husbands of Evelyn Hugo revolves around the story of a young aspiring actress who struggles with the misogyny and overall demanding life of the Hollywood film industry. Beyond highlighting the seven marriages throughout her career, the novel also discusses the objectification Evelyn feels as a woman in the 60s, the discrimination she faces for her ethnic Latino background, and the confusion she experiences with her identity all at the same time.
Through Hugo, Reid was able to showcase many inspiring themes, such as ambition and the ability to stand up for one's self. Hugo's strive for success, and her ability to rise to such a high position despite the challenges she faces early on in her career, causes readers to feel a sense of admiration, as well as just genuine care and concern for the character. Additionally, the author also emphasizes how Evelyn grows from a young girl who is willing to do what is asked of her to a strong, independent woman who demands respect, and stands up for her own rights. However, these words wouldn't nearly do the complexity of the character justice, as Hugo is also extremely flawed, and has made some morally shocking choices that can leave readers feeling confused and frustrated, adding to the overall intense atmosphere.
I would highly recommend this novel as it's not only an engaging, fast-paced story, but also opened my eyes towards the issues of the entertainment industry and the struggles many celebrities go through to get where they are. However, I would beware of some potentially triggering content, especially towards younger age groups.
-Aysha H.
The Seven Husbands of Evelyn Hugo by Taylor Jenkins Reid is available to check out from the Mission Viejo Library. It is also available to download for free from Libby.