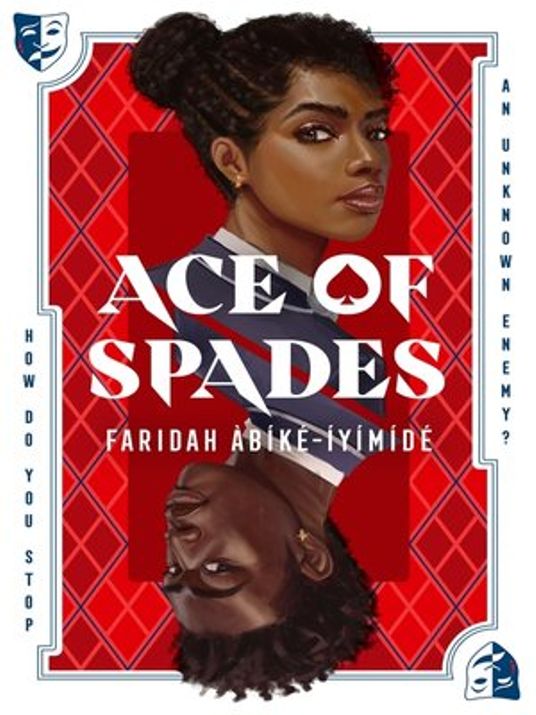 This story takes place in a private school called Niveus Academy where only the prestigious and elite kids go to. Two students named Devon Richards and Chiamaka Adebayo look forward to their senior year in the school as they were both selected to be Senior Prefects, something that puts them both in a position of being valedictorian. But soon, their year starts to take a dark turn when someone named Aces exposes secrets to everyone online about the two of them that could destroy their perfect plans for college and their futures in total. At first, the entire thing seems to be a silly prank but then it evolves to the endangerment of these two children's lives as they battle to expose Aces and get their lives back to normal. But who exactly is Aces? And why do they target Devon and Chiamaka?
Contemporary is usually not the genre I would like to read but books such as Ace of Spades became an exception for me. I heard a little bit about this book from my friends and Tiktok before actually reading it and it exceeded the expectations I had about it, which I taught would be impossible. This book is not for everyone as it has some very triggering language and scenes that turned my stomach. But this book has shown me a new outlet to how the world could be and how some people in this world need to fight just to exist peacefully in this world. The plot twists that occur in the middle and the end of the book captured my attention and I couldn't put the book down for hours at a time. I believe that everyone who can read this book should as it explains many complexities within life and within our society as well. I would say that this book is one of my favorite reads of this year!
Ace of Spades by Faridah Àbíké-Íyímídé is available to checkout from the Mission Viejo Library. It is also available to download for free from Libby.