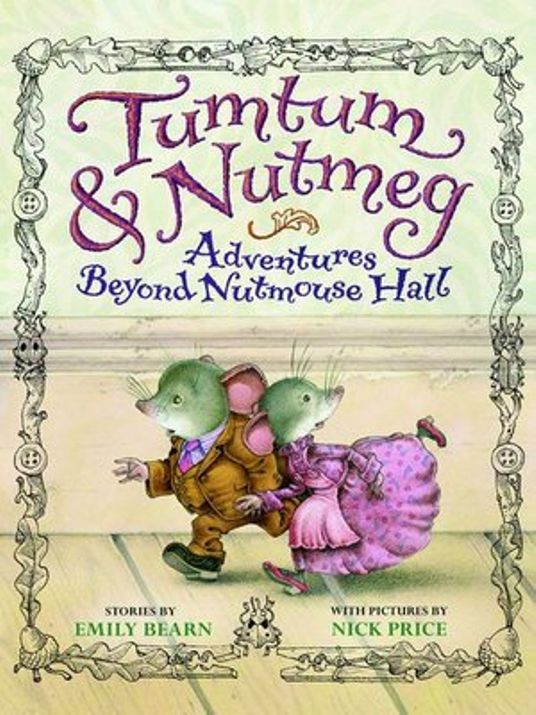 This charming series from Emily Bearn is a heart-warming and adorable read. Reading this series is like drinking a hot pumpkin spice latte in the fall. This book is a collection of three short stories that follow Tumtum and Nutmeg, two wholesome and benevolent mice living within a broom cupboard of Rose Cottage. As readers, we get to witness these two interact with the young, human children of small Rose Cottage, defeat their nefarious Aunt, battle rats, and enjoy their vast home within the cupboard. While Tumtum would rather stay in one of the 27 rooms of Nutmouse Hall and read, his wife Nutmeg can't help but pity the human children of Rose Cottage whose mother died when they were little and whose father is struggling to support them. In the first short story, Nutmeg is determined to bring the children joy after learning that their father cannot afford to give them Christmas presents this year and Tumtum joins the cause just to be with Nutmeg.
As a child, I remember purchasing this book at a garage sale, its 512 pages intimidated me and the descriptive writing was far beyond my level. Recently, I picked this book back up after I abandoned it many years ago, deeming it too difficult. Reading this was like a beautiful trip back into childhood, equivalent to a trip to Disneyland or visiting your own elementary school. These stories are so heart-warming and devoid of drama or toxicity-it was like a cleanse. Although I typically read fantasy or historical fiction, these stories have a special place in my heart. It makes your problems seem insignificant as you turn the next page to discover how these tiny mice will defeat a human adult or make presents for small human children. If you are looking to enjoy a whimsical, children's chapter book, this series is the one for you. I deeply encourage you to dive into the adventures of rational Tumtum and magnanimous Nutmeg to escape the world's troubles and have a little fun.
Tumtum & Nutmeg: Adventures Beyond Nutmouse Hall by Emily Beam is available to download for free from Libby.