*this review may contain spoilers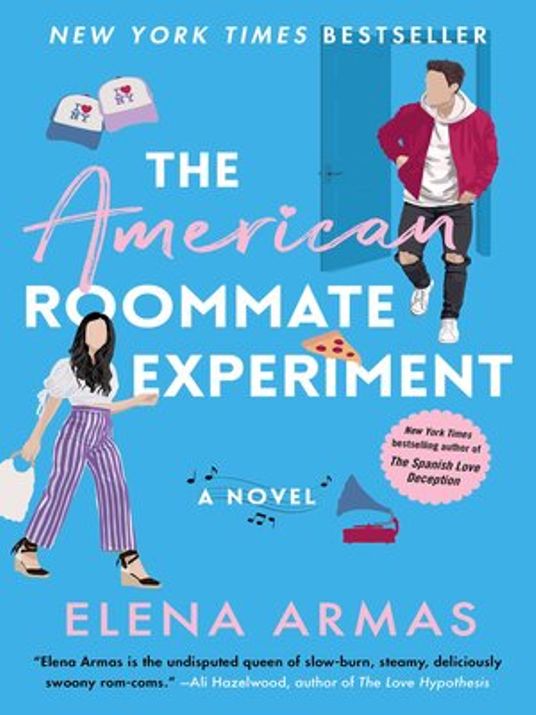 First off, I would like to acknowledge that this book is a "sequel" to Armas's The Spanish Love Deception so I would read that before reading this book. I LOVED The Spanish Love Deception which urged me to read this sequel. However, it did not live up to the hype and anticipation that was coming from this book.
It follows two characters, Rosie Graham and Lucas Martin who are mutuals between Catalina Martin. Rosie Graham is Catalina's best friend while Lucas is Catalina's cousin. They get in an awkward situation when Rosie decides to stay at Lina's apartment while she is away on her honeymoon not knowing that Lucas was due to stay at Lina's apartment as well. Instead of moving separate ways they learn to love being in one another's presence and create a plan to simultaneously live in the apartment with one another.
Rosie has been struggling with her romance writing and looks at Lucas for inspiration for her novels. They begin a fake dating pact to help influence her writing but they end up falling in love for each other, I'm aware it is very cliché. They have one of the most romantic comebacks and have a happy ending.
The reason I said I didn't really enjoy the book was because it didn't exceed the expectation I had of Spanish Love Deception. Although I liked the characters, I didn't feel bonded enough with either of them to fully enjoy the story. One thing I did like was that it was written in a dual POV so I got to see inside both the character's thoughts and feelings about one another.
-Madison C.
The American Roommate Experiment by Elena Armas is available to download for free from Libby.