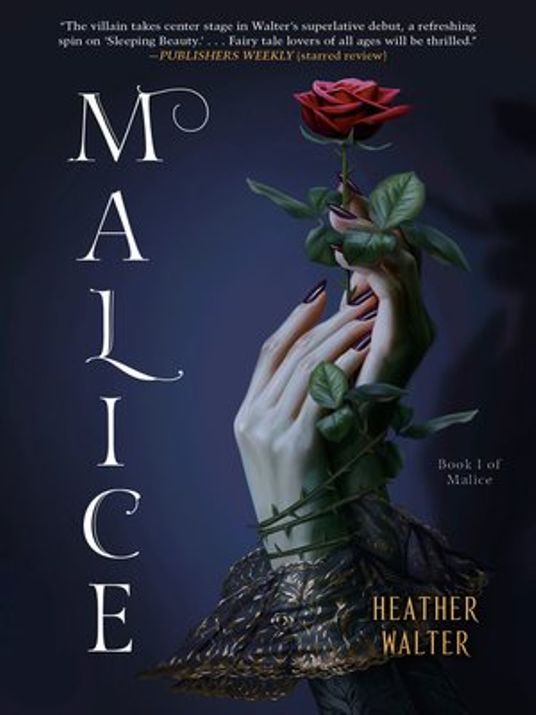 Once upon a time, Princess Aurora was cursed by an evil sorceress with the only solution being true love's kiss. Many would imagine the story where Aurora was sent to be raised by three fairies and was awaken from her cursed sleep by Prince Charming. However, in this retelling of Sleeping Beauty, that is not the case.
Alyce is who someone called a "Dark Grace" but that doesn't quite summarize what she actually is. A Grace is someone who tends to the needs of humans either by healing people through or making them more beautiful through their blood. But Alyce isn't like the rest of the Graces since she is half-Vila, someone who is demonized by all of society.
Princess Aurora is stuck with a curse in which she would die by the age of 21 if she hasn't kissed someone who is her true love. No one truly cares if she lives or dies since they have seen the same thing with her sisters and the ancestors that came before her. It seems as though Alyce and Princess Aurora would have no reason for their stories to intertwine but Fate turns the table and have the two unexpectedly fall into love with each other.
I find this fantasy book to be truly amazing. The world-building is spectacular, the characters are seen as genuine and relatable, and the plot is amazing. There are many plot twists that occur in the book and has developed the story into a tale of what love and hate equally could do to a person in desperate times. Many times, I couldn't stop reading the book even when I needed to do something because it had intrigued me so much. I recommend this book for anyone who loves fantasy and loves the story of Sleeping Beauty.
Malice by Heather Walter is available to check out from the Mission Viejo Library.