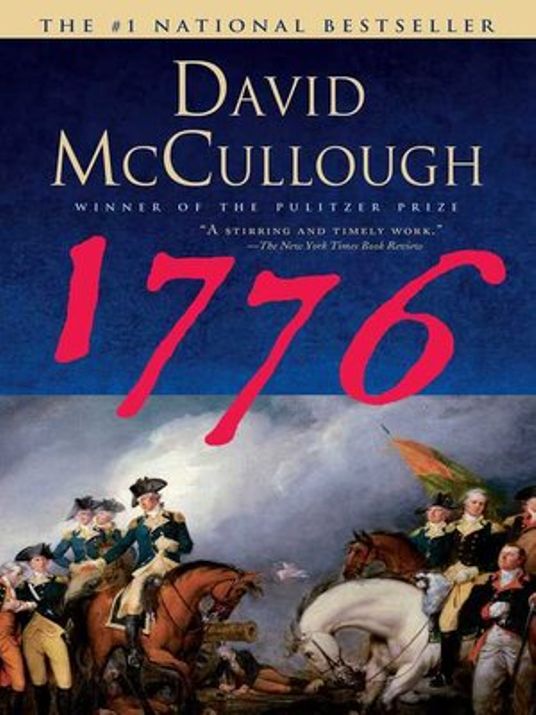 1776 is a non-fiction book by the acclaimed Pulitzer Prize-winning historian, David McCullough. It recounts the dramatic conflicts between the Americans and the English during the year 1776. The book draws from numerous documents and sources from the time of the Revolutionary War. It focuses mainly on the early stages of the war. McCullough describes these tumultuous events with meticulous detail. The Americans faced overwhelming odds with a small army that seemed no match for the powerful British military. Our forefathers faced seemingly insurmountable obstacles and suffered miserable conditions before they could achieve freedom.
I thoroughly enjoyed reading this book. McCullough clearly devoted a tremendous amount of time and effort to research these historical events. This book is very informative and factual, but also presented in a highly dramatic way that makes it extremely captivating. It provides deep insight into the lives and personalities of key historical figures that makes this era feel alive to me. This book is thrilling to read, especially knowing that the events occurred in real life.
I consider this to be one of the top ten books that I have read so far. This book is extremely gripping and compelling. I was not previously aware of the intense drama and critical decision-making that occurred during the Revolutionary War. I now have much greater admiration for the courageous people who have fought for our nation's freedom. I would highly recommend this book to everyone.
1776 by David McCullough is available to check out from the Mission Viejo Library. It is also available to download for free from Libby.