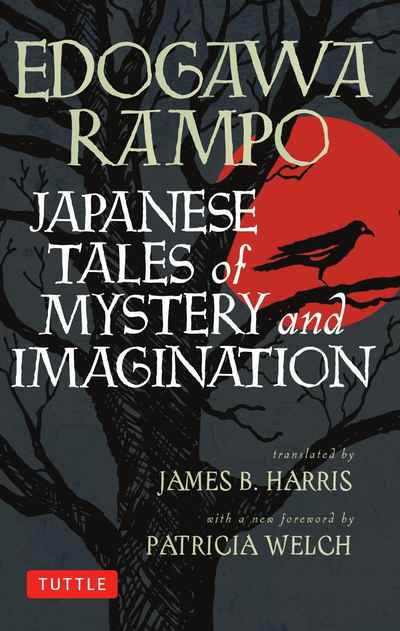 Japanese Tales of Mystery and Imagination is a collection of nine mystery and psychological horror short stories, such as "The Caterpillar" and "The Red Chamber". I've read this again and again and never managed to get sick of it.
Each short story managed to scare and surprise me. Edogawa added an unexpected twist to each of them that I could not have predicted. Every story didn't disappoint; they were spine-chilling page-turners.
Of the nine short stories, "The Human Chair" was the most memorable. It left me with the feelings of disgust and horror at once. I remember hearing my heart in my ears and being so engrossed with the story that I had refused to do anything until I finished it.
With his imagination and straight-forward writing, Edogawa wrote excellent, disturbing worlds driven by corrupted human motives. What really disturbed me was how realistic these stories seemed. If someone had read to me any of those stories and told me it was a true story, I would've believed them. That's where the feeling of horror comes from.
For most, the stories in Japanese Tales of Mystery & Imagination aren't very high on the horror spectrum. I would highly recommend this book to readers that are just starting to get into horror stories, but don't want to start off with a book that's overwhelming. However, I think all readers could be able to enjoy this book just as much. Overall, it's a fun read and is deserving of your time.