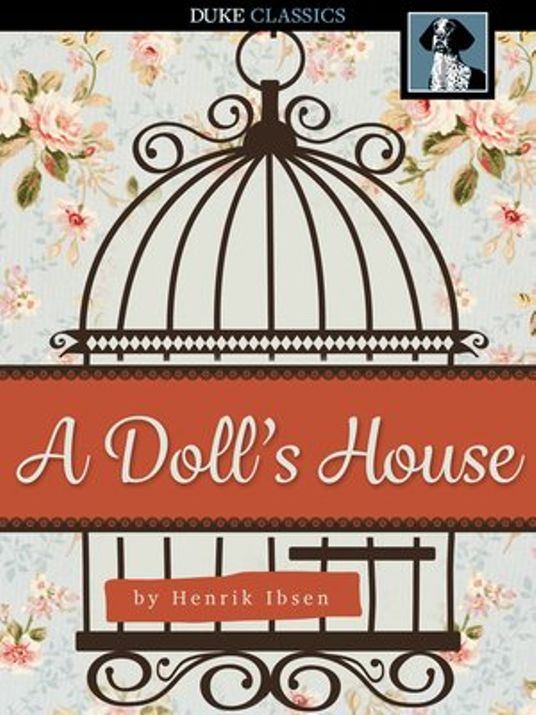 By the latter half of the nineteenth century, Europe had for the most part settled into a status quo. The great upsets of the 1800s had largely ended, and Europe enjoyed a period of relative peace and tranquility for the remainder of the century. However, to judge the impact of this time on the events that preceded and followed it would be to overlook one of the greatest developments in history – the feminist movement.
This change in attitudes towards women was only emphasized by the literature of the time, the most significant and impactful of which can be seen in Henrik Ibsen's A Doll's House. Published in December of 1879, the play explores how "a woman cannot be herself" in the male-dominated society of the time.
The play's protagonist is Nora Helmer, a cheerful and naive middle-class housewife who, over the course of the play, contends with various truths about her existence, the foremost of which is that she has no agency over her own life. That is, her every action is dictated by her overbearing husband, Torvald Helmer. Up until this point, Nora and Torvald have lived in a relationship akin to a doll and its owner – that is, Nora exists only to look pretty and take care of Torvald. All of this changes, though, when one of Nora's long-held secrets comes back to haunt her, causing her dollhouse to come crashing down.
Nora Helmer's transformation over the course of the play from a passive and sheltered young woman to one who has the drive to seek out what she wants in life implies Ibsen's intentions to show how women are indisputably as capable of heroic transformations as men. Despite having been written well over a century ago, the themes of this play continue to resonate with audiences today. When Nora takes her fate into her own hands at the end of the play, she serves as the mouthpiece for millions of women who have done and will do the same.
A Doll's House by Henrik Ibsen is available to check out from the Mission Viejo Library. It is also available to download for free from Libby.