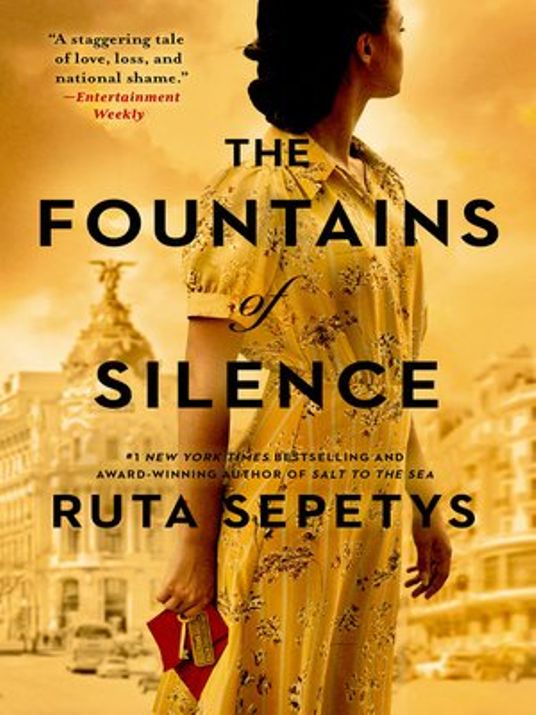 A fascinating historical novel written by Reta Sepetys takes place in Madrid, Spain in the 1950s. The Fountains of Silence is a novel that delves deep into the strict regime of General Francisco Franco and his iron-tight rule. Our narrators are Daniel Matherson and Ana Torres Moreno. They both come from very different backgrounds, giving us an in-depth perspective on both sides.
Daniel Matherson is an American tourist who is the son of a big oil executive. His father is trying to secure a big deal in Madrid. Living in Texas for all of his life, he is a Texan through and through. From his strong Texan accent to the cowboy boots and jeans, it's a sharp contrast to locals milling around the setting. His mother grew up in Madrid and immerses him in Spanish culture. Shortly after graduating high school, they decided to take a family trip to Madrid fulfilling both his mother's dreams of returning and his father's need to guarantee a drilling deal in Spain. This also was a trip that his father hoped would convince Daniel not to pursue his dreams of photography and instead join him in the oil business. Another factor is money. Daniel simply doesn't have enough funds to support himself through journalism school. By going to Madrid, Daniel has the opportunity to take unique photos to showcase in a competition to win a scholarship. During the entire plot of the story, he remains stagnant as a character, and his defining characteristics stay as those of a naïve tourist.
Ana Torres Moreno is a maid who works at the Hilton Hotel that Daniel and his family are staying at. She is one of the characters who has a deep backstory that readers unveil over the course of the story. The hotel she works at one of the biggest parts of the story. Characters that are entangled in the intricate hotel network develop the story as we learn what happens behind the scenes. She slowly evolves as a character as she gets closer to Daniel. Daniel introduces her to many American things which is against the hotel policy for maids or any workers to get closer to their clients.
The Church is a big part of the story as well, a lot of the characters in this story go there to repent of their sins in the confession booth. The confession booth may be where we learn one of the most crucial pieces of information ever. Here we learn more about Ana, her brother, and Daniel himself.
To conclude, this book is one of the most influential books about the history of General Franco's rule. It dives deep into the horrific backstory and how the Church may have been involved in serious problems that were popping up. Definitely a great read!
The Fountains of Silence by Ruta Sepetys is available to check out from the Mission Viejo Library. It is also available to download for free from Libby.