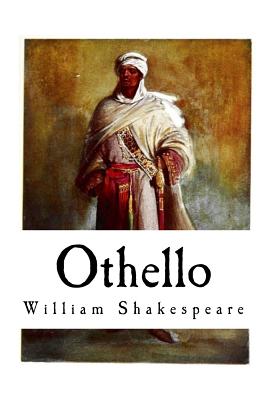 William Shakespeare, a prominent playwright and poet, creates a story revolving around Othello, a Moorish military commander from Venice, and Iago, a soldier craving the rank of lieutenant. Othello has a lot of trust in Iago, but at the beginning of the play, he gives Cassio the rank of lieutenant over the qualified Iago. Thus, Iago feels wronged and plots for Othello's downfall. Using his manipulative skills and careful planning, Iago takes advantage of certain characters' personal flaws.
Othello, the respected and triumphant outsider, is insecure and struggles to communicate with his partner, Desdemona. Furthermore, Cassio, the man promoted over Iago, has some drinking problems. When plotting his revenge, Iago prioritizes Othello's relationship by convincing him that Cassio and Desdemona are in a secret relationship. Throughout the play, Iago uses props and tricks to stimulate Othello's destructive behavior.
In terms of writing style, Shakespeare implements techniques such as blank verse and prose. Blank verse is a form of poetry that doesn't contain rhymes. Prose is implemented into poetry as a natural and flowing form of dialogue. There are many other literary devices throughout the play such as symbolism, dramatic irony, metaphors, and more.
Although Othello may be a little hard to read at times, I highly recommend the play. If you are reading it in a group, it may be fun to assign roles to one another. Shakespeare is widely recognized and respected for his literary works, but Othello is one of his most engaging and entertaining plays. Almost every character is fully fleshed out and play a significant role in the story. There are strong themes and character developments that progress smoothly throughout the play.
-Kern Mittal
Othello by William Shakespeare is available to check out from the Mission Viejo Library. It is also available to download for free from Libby.