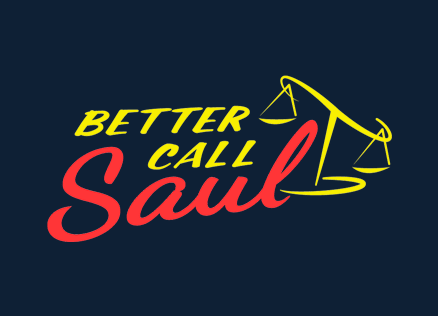 Better Call Saul, created by Vince Gilligan and Peter Gould, is the spin-off and prequel to the critically acclaimed series Breaking Bad. However, the audience also gets glimpses of the events that take place after Breaking Bad throughout the show. Therefore, this show serves as a spin-off, prequel, and sequel to Breaking Bad. This can seem overwhelming, but the writers do an incredible job at making it easy for viewers to follow along. The show follows Jimmy McGill (Bob Odenkirk), a struggling lawyer who works in elder law. However, Jimmy starts to engage more with criminals and the drug cartel, transforming into a criminal lawyer (emphasis on criminal). This transition brings forth the iconic character, Saul Goodman. Furthermore, the show does a fantastic job at developing other Breaking Bad characters such as Mike Ehrmantraut (Jonathan Banks) and Gus Fring (Giancarlo Esposito). 
Although Better Call Saul is a spin-off and prequel to Breaking Bad, it establishes itself as a solid television series that develops a strong focus on other characters as well. We are introduced to the fantastic lawyer and friend of Jimmy McGill, Kim Wexler (Rhea Seehorn). Kim is essential to the story, playing a significant role in the development of Odenkirk's character, and has become a fan favorite among audiences. Additionally, we are introduced to Jimmy's brother, Chuck McGill (Michael McKean). 
Better Call Saul takes the comedic character, Saul Goodman, and gives him an engaging backstory. Jimmy/Saul's descent into the criminal lifestyle can resemble events in Breaking Bad, but it never feels repetitive. In fact, it can be argued that there is a deeper backstory in this series. Overall, many characters that may not have been showcased much in Breaking Bad are given enriching backstories, and new characters are also given proper development. Also, like its predecessor, Better Call Saul has a fantastic ending and arguably gets better each season. 
In the end, if you're a fan of Breaking Bad and wish to see more, Better Call Saul is a fantastic follow-up. It offers many new perspectives while keeping elements that made people fall in love with Breaking Bad in the first place. The show recently aired its final episode, ending its phenomenal sixth season. 
-Kern M.
Better Call Saul is available to checkout from the Mission Viejo Library.