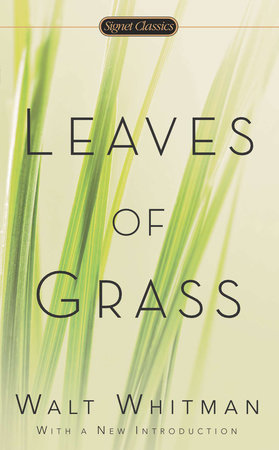 Leaves of Grass is a collection of romantic poems with more than 300 poems. The collection of Leaves of Grass is the representative work of the American poet Walt Whitman and the first collection of poetry with the national style in the history of American literature. It has created a generation of poetry style and has had a great impact on American poetry.
Leaves of Grass also has a major innovation in artistic form, the poet broke the long-standing format of American poetry and created a "free style" poetry form. In terms of the structure of the poem, the poet adopts a large number of forms such as refrain, row, long sentence and parallel structure. Whitman also resorted to the usage of symbols and metaphors. The collection is characterized by colloquialism, with a rich expressive force and eloquent style. The poetry is sincere and fervent. The style is bold and fresh, making one one feel sick after reading it.
Leaves of Grass plays a very important role in the history of American poetry and even in the history of literature. It is a world-renowned masterpiece that ushered in a new era of American national poetry and its influence on even the English language as a whole can be described as revolutionary. Whitman's collection of leaves of Grass was first published in 1855 with only twelve poems. By the time of his death, the last edition contained nearly four hundred poems. He named his collection Leaves of Grass because they represented the most ordinary Americans at the bottom of our society.
-Coreen C.