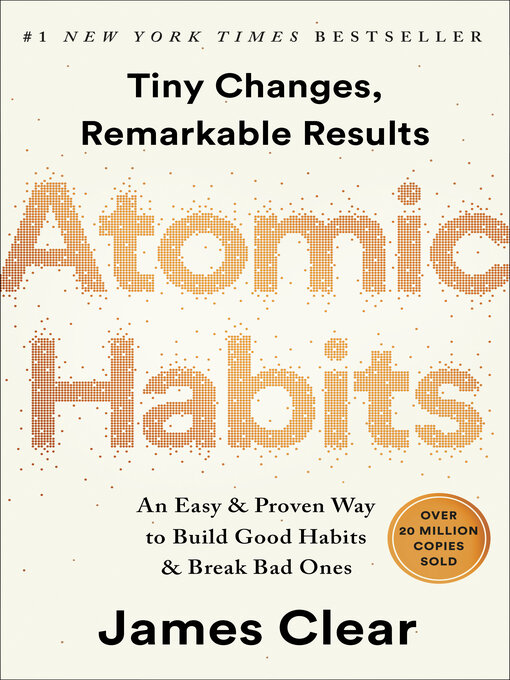 Typically this isn't the book I would generally want to read because I don't think it's entertaining reading about psychological ideas. However, this book came across me when I saw it at my friend's house and asked to borrow it. The beginning of the book made it to the point where it wasn't tolerable to read that I ended up sectioning different parts every night for me to read in order to just get it out of the way.
As time went on, I kept an open mind reading this book, to see that the information was only trying to help me. Atomic Habits turned to be one of my favorite reads this year. I've learned so many valuable lessons through this book especially how to maintain/break habits.
James Clear cleverly uses athletes, comedians, big brand companies to help the reader get a grasp for how they became so successful. He documents a four step process to make habits more versatile in the daily use: making it obvious, making it attractive, making it easy, and making it satisfying. Just by reading about how to maintain a habit, inspired me to start fixing a routine and lifestyle that best suited me.
If you are interested in a book that can truly changes your perspective of life I recommend reading this book. Habits are more then they seem and help dictate the way you decide to live your life.
-Madison C.
Atomic Habits by James Clear is available to checkout from the Mission Viejo Library. It is also available to download for free from Libby.