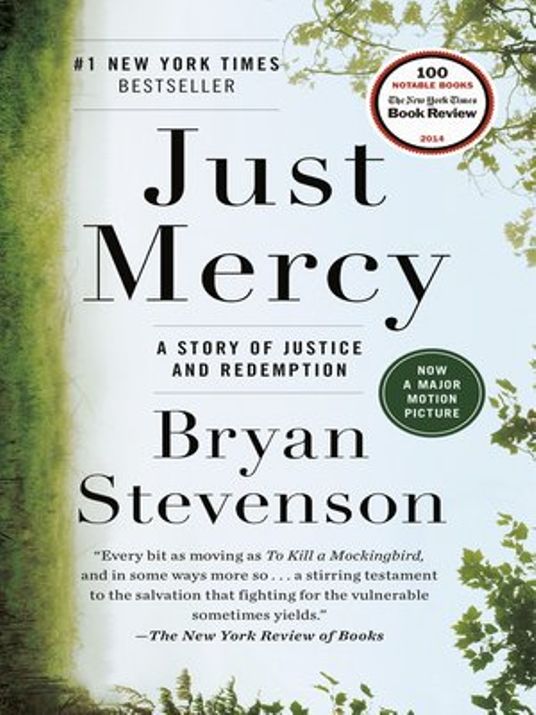 Just Mercy by Bryan Stevenson is a nonfiction novel that takes readers through the author's journey of creating his own law firm and and defending his clients. Stevenson works with racial minorities, disabled people, women, and children who have been wrongfully convicted or treated cruelly in prisons. The novel mainly revolves around the case of Walter McMillian- an innocent black man who was blamed for the murder of a teenage girl named Ronda Morrison. However, the author still shares dozens of other cases that involve different groups of people.
Personally, I found this novel very eye-opening, as it informed me of the situations involving our country's justice system and current prison conditions. It caused me to rethink the conditions in which someone should receive a capital punishment, as well as whether or not the death penalty is considered inhumane. I was also impressed by the several themes in the novel that could be applied to not only my own life, but society as a whole. For example: It shouldn't be okay to judge someone without considering the situation they are currently in, or what they have been through in the past.
I would recommend this book to anyone who is interested in learning about criminal justice and law. Although there are some legal terms that require extra research to understand the meaning of, the overall plot is very easy to comprehend, especially with the clear, detailed descriptions of each case.
-Aysha H.
Just Mercy by Bryan Stevenson is available to check out from the Mission Viejo Library. It is also available to download for free from Libby.