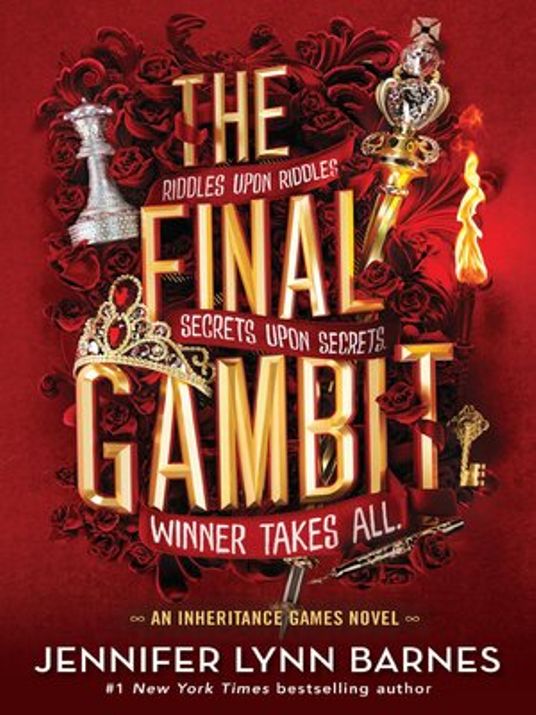 This is the third book in the Inheritance Games series. The series follows Avery after she is revealed to have been left a large inheritance from a billionaire named Tobias Hawthorne. Prior to the reading of his will, Avery had no idea who he was. Avery is a teenager whose mother died and her father left, leaving her kind half-sister Libby to take care of her.
She met Tobias Hawthorne only once in a completely random, coincidental way, and has not seen him since that brief encounter when she was much younger. Although Tobias Hawthorne has now died, he leaves behind the majority of his money and possessions to Avery – along with some hidden games. However, he left everything to Avery with one condition: that she stay in Hawthorne House for one full year. Then, once she turns 18, the money and possessions will legally be hers, as long as she fulfills this condition. During this year, Avery will face many threats against both her own life and the lives of those she cares about. Meanwhile, the question remains: why Avery? Tobias Hawthorne had four grandsons: Nash, Grayson, Jameson, and Xander. It was expected that Grayson would receive the fortune, not someone unknown like Avery. Even now, months later, Avery has no idea why she was chosen to receive the inheritance.
This is an exciting book with many puzzles and mysteries to solve. There were a lot of plot twists and I definitely was not anticipating the ending of this book. I really enjoyed reading this entire series. I would recommend this book to those who like adventure, action, and romance books.
-Peri A.
The Final Gambit by Jennifer Lynn Barnes is available to check out from the Mission Viejo Library. It is also available to download for free from Libby.