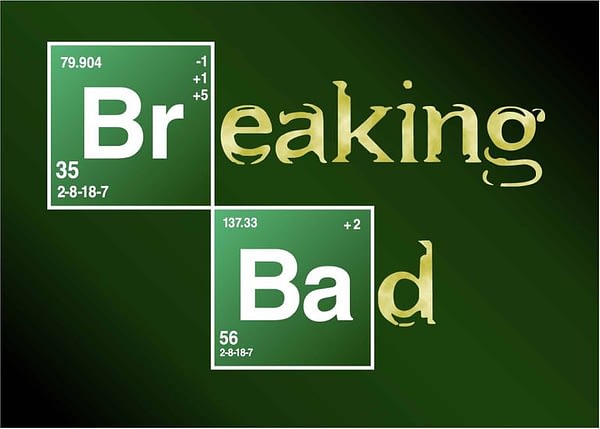 Breaking Bad, created by Vince Gilligan, follows Walter White (Bryan Cranston), a financially distressed chemistry teacher recently diagnosed with lung cancer. His wife, Skyler White (Anna Gunn), is pregnant and their teenage son has cerebral palsy. In fear that he will not be able to support his family, Walter partners with his former student, Jesse Pinkman (Aaron Paul) in order to cook and sell methamphetamine in the city of Albuquerque, New Mexico. To keep his identity and family safe, Walter adopts the name, Heisenberg when engaging in criminal activities. Additionally, Walter's brother-in-law, Hank Schrader (Dean Norris), is a DEA agent committed to finding and arresting Heisenberg.
The western crime drama spans over 5 incredible seasons. Originally starting as a dark comedy, Breaking Bad quickly becomes a serious, depressing series as each of the characters descend further into a criminal lifestyle. Many of the characters have a ton of depth, and Walter, himself, is one of, if not the most complex characters in television history. While parts of the show can seem a bit slow, it is still very engaging as the tension is amplified throughout. Furthermore, the show isn't prolonged, giving the audience an amazing ending.
While Walter and Jesse often have the same goal, their characters are very different, giving the audience multiple perspectives on the events going on. Although many of the duo's actions aren't justifiable, it is hard not to follow their journey. The show also introduces some other famous characters like Saul Goodman (Bob Odenkirk), Mike Ehrmantraut (Jonathan Banks), and the owner of Los Pollos Hermanos, Gus Fring (Giancarlo Esposito). In fact, the lawyer, Saul Goodman, has his own television series called Better Call Saul which is currently ongoing. The themes of family, sin, and power are all expressed beautifully as we follow the flawed character of Walter White.
While this show may not be for everyone, I highly recommend it. Breaking Bad has had a major influence on television and has created other amazing spin-offs such as Better Call Saul and El Camino. It has won a plethora of awards and all five seasons are available on Netflix.
-Kern M.
Breaking Bad is available to checkout from the Mission Viejo Library.