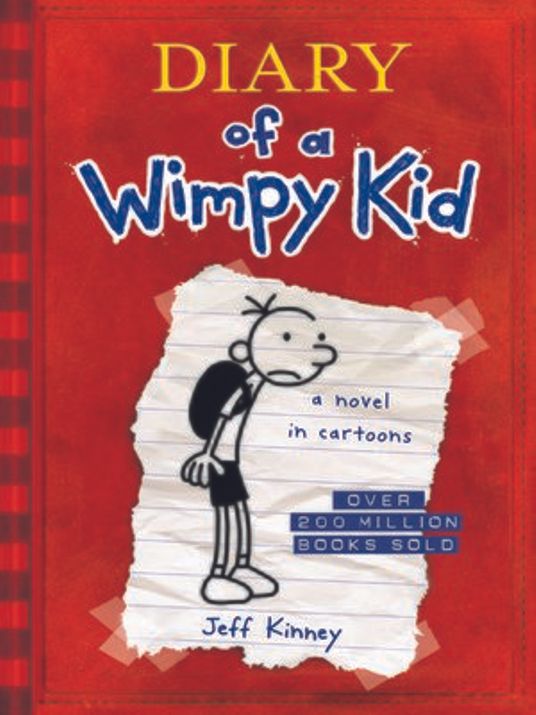 Perfection. Perfection is used to describe something that is flawless. When I think of perfection, I think of AP Calculus BC, Raising Canes Texas Toast, Allen Kesinger, and so much more. Every category has its own perfect thing. In movies, it is hands down Finding Nemo. Finding Nemo is the perfect movie, and Squirt is the perfect character. In names, I think Finn is a really nice name. But I think literature takes the cake for the most perfect item: Diary of a Wimpy Kid.
Jeff Kinney was born in 1971. Back then in 1971, kids were reading novels such as The Handmaid's Tale, and To Kill a Mockingbird. Although these literary pieces are very good and have a lot of significance, the world was yet to experience the pure bliss and perfection of Jeff Kinney's soon-to-come creation.
Come 2007. The class of 2025 was born (they are sophomores now by the way), the AP US History curriculum stops, and the most amazing book was released as well. Diary of a Wimpy Kid is a diary of a wimpy kid. Such wimpy kid is named Greg, and well, objectively speaking, he is far from wimpy. Greg is a Chad. He is smart, handsome, tall, drippy, and loves his mom!
Despite Greg being the main character, I think it is fair to say that he is only the second-best character in the book. This is because Rowley exists. If Greg is a Chad, Rowley is a giga-Chad. Rowley is smarter, more handsome, taller, drippier, and loves his mom even more than Greg could ever imagine. Solely thanks to the creation of Rowley, Diary of a Wimpy Kid by Jeff Kinney is perfection. Be like Rowley!
Diary of a Wimpy Kid by Jeff Kinney is available to checkout from the Mission Viejo Library. It is also available to download for free from Libby.