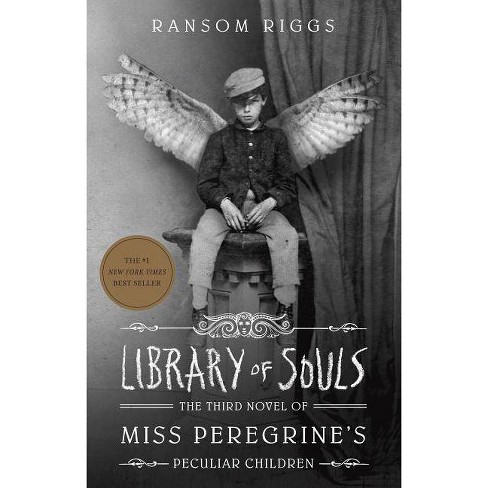 Library of Souls by Ransom Riggs is the third installment of the wildly popular fantasy series Miss Peregrine's Home for Peculiar Children.
This review contains spoilers for the previous two books! I highly recommend you read them before reading this review. You can find a review for the first book here.
This book picks up where the previous one left off. Jacob, Emma, and Addison the peculiar dog travel across London in an attempt to find the kidnapped Misses Peregrine and Wren (and all their peculiar friends) and rescue them from Miss Peregrine's evil wight brother, Caul. However, Caul has secret plans that no one could have expected- and as Jacob's ragtag group travels through the dregs of peculiar society, the battle for the soul of peculiardom brews in the distance.
I really enjoyed this book! I actually prefer this book to the one previous to it, Hollow City– I enjoyed the overall plot and especially the ending of this book a lot more than the one previous. Author Riggs does a perfect job of blending humor with vivid descriptions, and the world of Miss Peregrine and Jacob really seemed to come to life in this book. I found myself at the edge of my seat, especially in the last quarter of the book. If you read the first two books and found yourself bored, don't worry- this book picks up the pace again! You definitely won't be disappointed. In fact, I would highly recommend this book and series to any reader!
-Vaidehi B.
Miss Peregrine's Home for Peculiar Children: Library of Souls by Ransom Riggs is available for checkout from the Mission Viejo Library. It can also be downloaded for free from Overdrive.